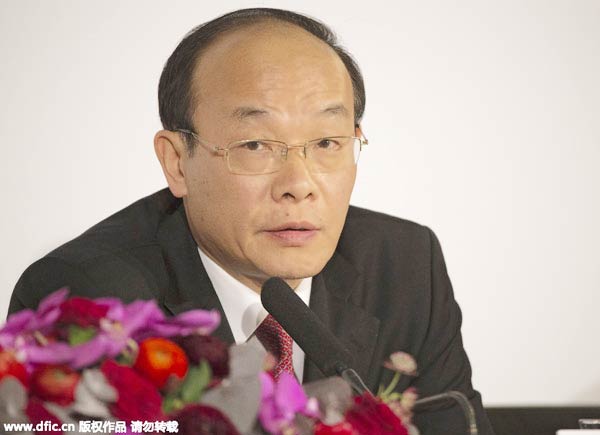 Xu Ping, former chairman of Dongfeng Automobile Co, March 26, 2014. [Photo/IC]
Xu Ping, 58, former chairman of Dongfeng, has been named the chairman of the FAW Group after Xu Jianyi, ex-chairman, was placed under investigation for corruption on March 15.
Xu joined the Second Automobile Works, predecessor of Dongfeng, in 1982 after graduating from Hefei University of Technology and chaired the company for almost 10 years since June 2005.
The Shenzhen listed FAW Car Co Ltd (000800) halted trading of its shares starting Tuesday, after its stock fluctuated for several hours between 5 and 10 percent rise, and finally closed at its daily limit, 25.87 yuan, on Monday. Its subsidiary Tianjin FAW Xiali Automobile Co Ltd (000927) also halted trading from Tuesday.
FAW Group Corp's former chairman Xu Jianyi and deputy general manager An Dewu were tried and sentenced for corruption in 2012.
There were rumors that a merger between FAW and Dongfeng Motor Group Co Ltd is in the pipeline, but Hong Kong-listed Dongfeng Motor and its Shanghai Stock Exchange-listed arm Dongfeng Automobile Co Ltd denied them on Wednesday.