Editor's note:
The annual sessions of the National People's Congress and the National Committee of the Chinese People's Political Consultative Conference ended with a call for widespread adoption of the "new normal" economy, across all sectors, including those closely related to activities involving international companies operating in China.
The nation's GDP growth target for 2015 has been lowered to 7 percent in accordance with this "new normal" pace of expansion, which officials said will be achieved using a mix of policies including risk reduction and economic rebalancing.
China Daily asked a cross-section of senior executives from a variety of multinational companies with operations in China to offer their thoughts on the "new normal" economy and the plans for structural reform. China's economic growth rate would be adjusted to 7 percent. we asked how their company should adjust the development strategy in China.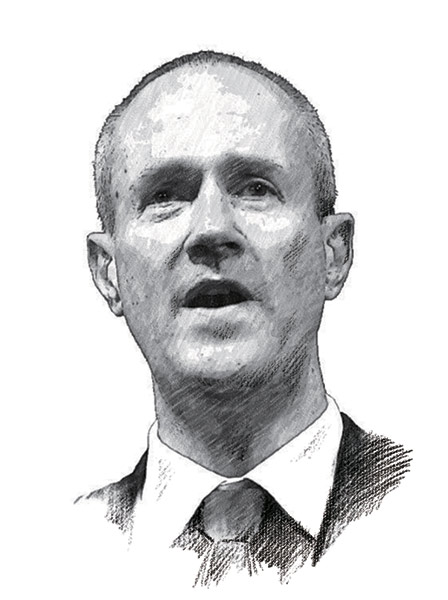 Mark Gibbs, president of SAP greater China
In the context of deepening reform in various sectors and internationalization, we expect to see new opportunities for us to support State-owned enterprises and private-sector companies in their transformation and innovation journey.
SAP's global expertise across 26 industries and our versatile product portfolio makes us well-positioned to help Chinese companies expand overseas.
Greater China is a strategic region for SAP globally and is one of the top five markets for the company. China is SAP's second home and we will continue to foster innovation with our customers and be complementary to China's IT market.