China's ODI down 48.8% in Q1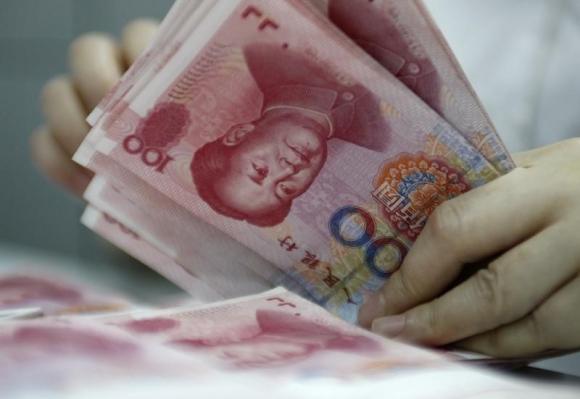 An employee counts yuan banknotes at a bank in Huaibei, Anhui province June 22, 2010.[Photo/Agencies]
BEIJING — China's non-financial outbound direct investment (ODI) dropped 48.8 percent year-on-year to $20.54 billion in the first quarter of this year, official data showed Tuesday.
In March alone, the country's non-financial ODI declined 30.1 percent year-on-year to $7.11 billion, according to the Ministry of Commerce.
Chinese companies invested in 2,170 overseas enterprises in 129 countries and regions in the first three months, said the statement posted on the MOC website.
In the first quarter, engineering contracts totaling $42.96 billion were signed by Chinese companies with overseas partners, down 7 percent from the same period last year.
However, the contract value signed in March rose 22.2 percent year on year to hit $17.92 billion, the MOC statement said.
The Belt and Road Initiative has boosted business cooperation between Chinese and foreign firms, an MOC official was quoted as saying in the statement.
Outbound investment to countries involved in the initiative accounted for 14.4 percent of the total ODI in the first three months, up 5.4 percentage points from that in 2016.
Manufacturing, commercial service and information transmission as well as the software and information technology industries took the lead in investment value, showing the special attention Chinese companies show to the real economy and emerging industries in outbound investment.
In the first quarter, nearly 80 percent of the engineering contract value was contributed by 156 large projects, each of which has an investment of more than $50 million, according to the MOC.
Meanwhile, China's fixed-asset investment grew 9.2 percent year on year, quickening from the 8.9-percent growth registered in the first two months, the National Bureau of Statistics said on Monday.
China's GDP increased 6.9 percent year on year to hit 18.07 trillion yuan ($2.63 trillion) in the first quarter, beating estimates of 6.8 percent.