ODI gets a boost from Belt and Road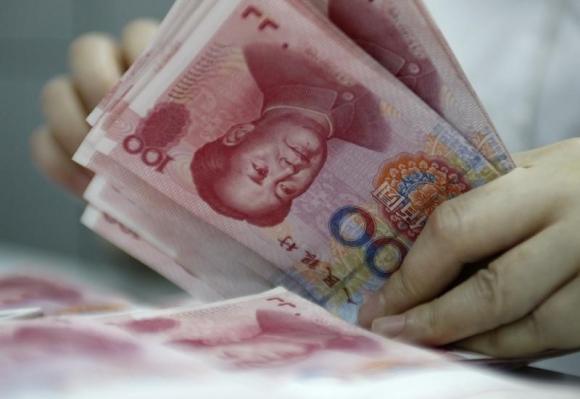 An employee counts yuan banknotes at a bank in Huaibei, Anhui province June 22, 2010.[Photo/Agencies]
Economies along the Belt and Road Initiative and emerging industries have become the hot draws for China's outbound direct investment, as Beijing steers toward a healthier and more rational ODI portfolio.
Chinese investments in regions along the route grew by 5.8 percent year-on-year to $1.79 billion in the first two months of the year, claiming 13.3 percent of the total ODI, said the Ministry of Commerce.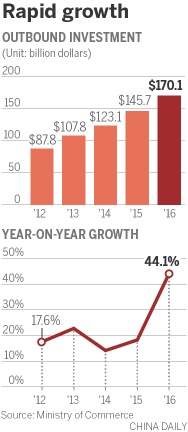 A sharpened investment focus on the real economy and emerging industries is sending ODI figures high in manufacturing and information technology. Investment in the two sectors took up a combined 42.3 percent of the total investment through February, compared with just 17.1 percent a year ago, said the ministry.
But the country's overall nonfinancial ODI slumped by 52.8 percent year-on-year to $13.4 billion during the first two months, mainly dragged down by a plunge in sectors such as the offshore property market, culture, sports and entertainment.
Analysts said the drop is temporary and the nation's "going global" strategy has not changed.
The slide in ODI is temporary, given easing pressure on China's capital outflow and a long held goal of internationalizing the yuan, said Morgan Stanley economist Zhang Jun.
"The government remains firm in encouraging Chinese companies to go overseas and promote the renminbi as an international currency. So we are not going to see a downward trend in ODI," he said.
Han Qi, senior analyst at Morning Whistle, a Shanghai-based consultancy specializing in overseas investment, said ODI could show signs of picking up in the second half of the year, as more companies get a clearer picture of policy intentions.
Chinese outbound investment in the offshore property market plunged by 84.9 percent and in the culture, sports and entertainment segments by 91.6 percent in the first two months, in line with Beijing's call for rational outbound investment and closer scrutiny of takeover targets.
The government said in November that it would tighten the screening of overseas investment projects to control risks and rein in illegal capital outflow. The checks aim to combine high quality offshore assets with precautions and guidelines.
"Irrational investments in sports clubs and luxury hotels do not necessarily fit China's industrial policy. Meanwhile, projects related to the Belt and Road Initiative or in the TMT (technology, media and telecommunications) industry are conducive to China's manufacturing clout, thus enabling sustainable growth," Han said.
The enhanced policy oversight is less likely to affect legitimate transactions and companies that have a genuine, substantial and long-term goal overseas, said Yu Chengzhi, partner at Grandall Law Firm.