Home / Business / Biz Photos
A ceramics kiln that keeps old tradition burning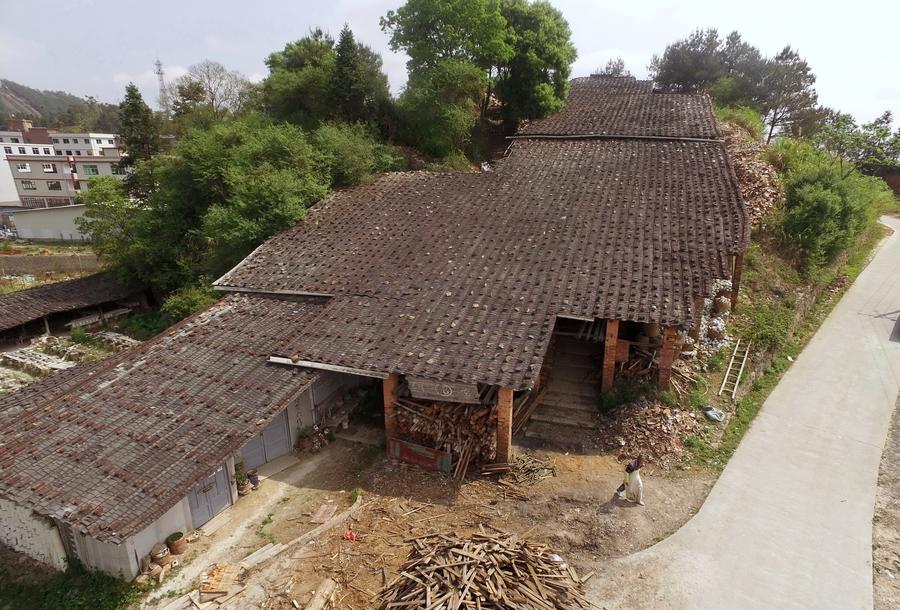 View of the Yueji Kiln in Caijing village, Dehua county, East China's Fujian province, April 11, 2017. [Photo/Xinhua]
As a key commodity, Chinese-made ceramics were exported through the Citong port in Quanzhou, the starting point of the ancient Maritime Silk Road, for hundreds of years.
Ceramics produced in Dehua, Quanzhou, East China's Fujian province, witnessed the prosperity of the ancient Maritime Silk Road.
The Yueji Kiln in Caijing village, Dehua, was famous during the Ming (1366-1644) and Qing (1644-1911) dynasties.
Though electricity or gas-fired kilns have generally replaced wood-fired kilns, the Yueji Kiln has kept the traditional way of firing with wood. It has become a must-visit site for those interested in the traditional wood-fired kilns.