Home / Business / Biz Photos
Young swordsmith carries on family craft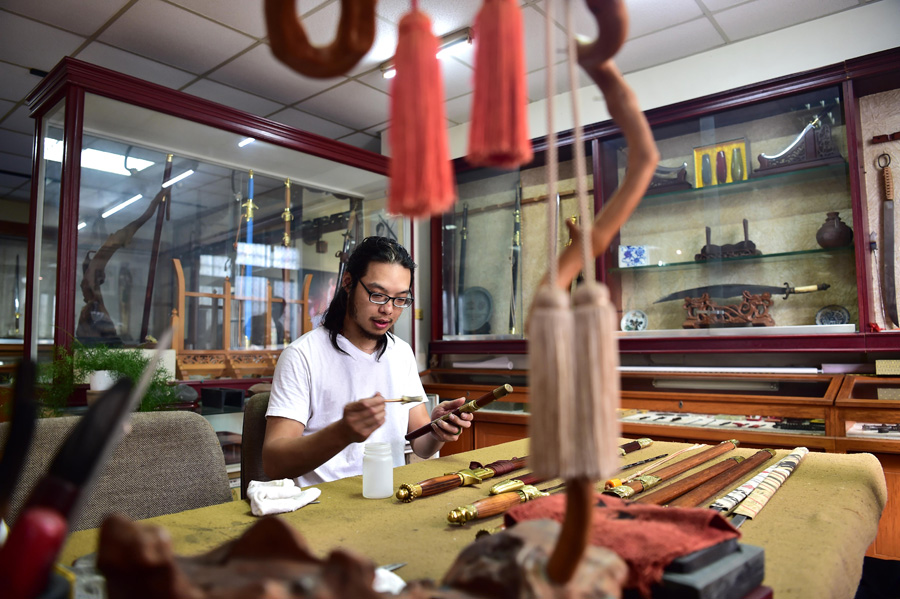 Chen Chongzhi heats up the original form of a sword to prepare for forging at his workshop in Taichung, Taiwan, April 16, 2017. [Photo/Xinhua]
Chen Chongzhi, 32, a swordsmith in Taichung city, Taiwan, is the third-generation inheritor of his family craft.
He started learning making swords at the age of 15 and mastered related skills by 22, producing his first handmade sword.
The complicated procedure involves steel selection, forging, quenching, burnishing, carving and assembling. Therefore, it takes Chen six months to make just 10 swords.
At present, most customers are martial art lovers and collectors around the world, he said, adding that his purpose is not just to sell swords but also to carry on and teach people about the traditional craft.