UK starts review of CGN's nuclear reactor design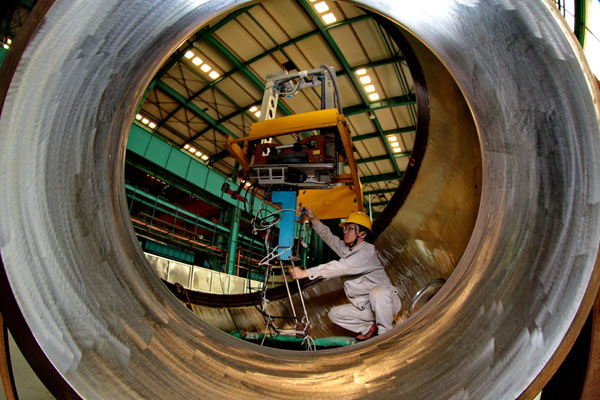 A technician works on a key component of the Hualong One reactor in Qinhuangdao, Hebei province. [Photo/Xinhua]
China General Nuclear Power Corp said the British government has started an assessment of the company's plan to build a nuclear power plant at Bradwell in southeastern England.
The British government asked nuclear regulators on Tuesday to begin the Generic Design Assessment of CGN's design-the Hualong One reactor-a process that industry experts expect to take about five years.
The company is confident that Hualong One will meet the United Kingdom's stringent safety, security and design requirements, said Mao Qing, the project manager at CGN responsible for Hualong One's assessment.
According to Joseph Jacobelli, a senior analyst with Asia utilities and infrastructure research at Bloomberg Intelligence, there are high chances the Hualong One reactor will pass UK's strict approval process.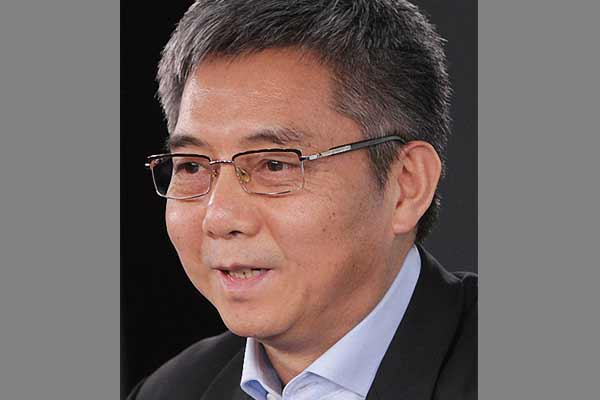 He Yu, CGN's chairman.
"Given the vast experience of CGN in building nuclear facilities in China and the importance of the project, there should be a reasonable chance that the parameters are met, albeit some adjustments may be required," said Jacobelli.
"CGN has strong ambitions in many other jurisdictions. So if the plant faces hiccups, there is a reputational risk which could affect the company's bids for other projects in other countries," he said.
He Yu, chairman of CGN, said investing in Bradwell will also lead to more countries having confidence in the Chinese reactor and will push forward its global market development.
The costs of the assessment will be covered by CGN and Electricite de France SA, which formed a joint venture called General Nuclear Services to develop the Bradwell plant, and fund and design the reactor.
Jesse Norman, UK energy minister, said the UK welcomed CGN's investment in the GDA process.
"The nuclear industry in the UK is subject to a stringent regulatory regime to ensure security and mitigation of any potential environmental detriment."