CGN English Portal Gets a New Look!
China General Nuclear Power Corporation (CGN) will have a new English language portal as of Sept 8, after a 2-month upgrade as part of its "going global" move to help create an international image and bring new opportunities in the overseas markets.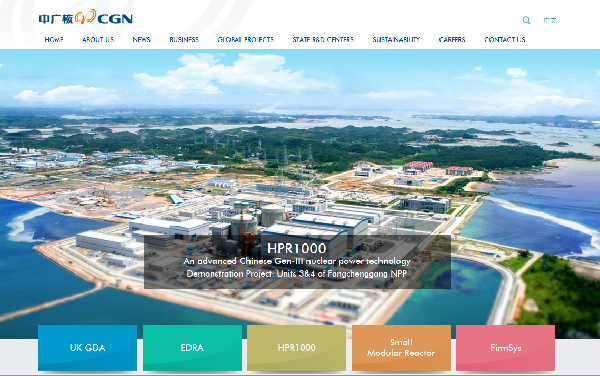 The new version is the result of our joint effort with Chinadaily.com.cn, by applying internationalization approach to give the website an innovative feature that focuses on user experience, visual impact, function, and information. It has 8 Level-I columns and 39 Level-II and all Level-III columns occur on the same page, making it easier for readers.
There are also dynamic maps in prominent positions on the homepage to show the group's overseas business presence to improve the web's interactivity and increase interest in it.
There is also a new 'Sustainability'column on refurbished web to describe CGN's efforts at responsibility from many perspectives including the environment and community contributions.
Another new column, 'Contact Us', gives readers information on enquiries, making it easier to contact the group.
This new website presents an image of the group and demonstrates CGN's confidence in further expanding its overseas markets. For more information refer to: http://en.cgnpc.com.cn/