Dangdang's e-book readers boom in China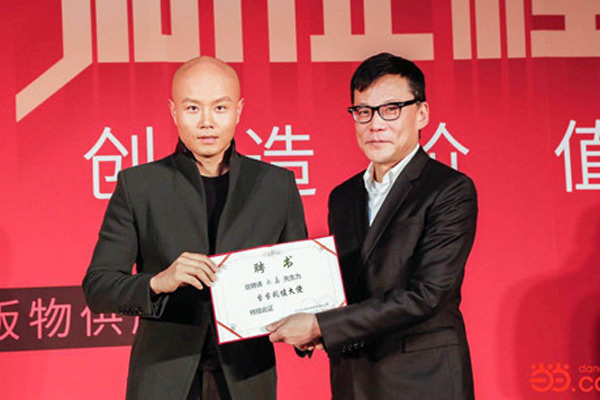 Dangdang Publication Suppliers Conference 2017 kicks off in Beijing, on January 9, 2017. [Photo provided to chinadaily.com.cn]
Data from the Dangdang Group, including the e-book readers' index and sales revenues, were released at the Dangdang Publication Suppliers Conference 2017 held in Beijing on January 9.
Dangdang has grown at high speed, earning revenues of about 14 billion yuan ($2.01 billion) in 2016, compared with about 10 billion yuan ($1.44 billion) in 2015.
Chen Lijun, vice president of Dangdang Group, said, "Our sales code achieved approximately 300 million yuan, up from an impressive figure in the Single Sale a year ago," adding that reading, especially e-reading, has become an essential part of individuals' daily lives in China.
According to the index released at the conference, digital reading technology has been widely embraced by the Chinese reading public. Dangdang confirmed that e-book readers number 25.6 million, 35 percent of whom spend more than one hour per day e-book reading.
Everywhere in China, one sees people reading books and news on mobile phones, e-readers, and other devices. The transition from traditional printed books to digital readers is fast gaining ground.
People born after the 1990s are the leading group of digital readers, and around 67 percent of them are individuals younger than 30. Females with undergraduate degrees are the dominant sub-group.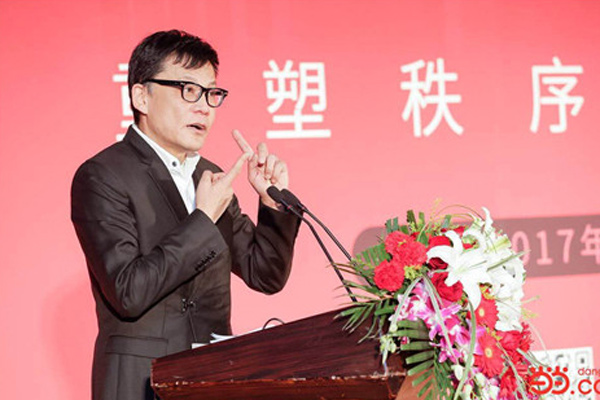 Li Guoqing, co-founder and CEO of Dangdang Group, gives a speech in Beijing, on January 9, 2017. [Photo provided to chinadaily.com.cn]
There is no denying the tremendous potential of e-books in the Chinese marketplace.
The ratios of mega, second and third-tier Chinese cities with e-book readers are 22.4 percent, 34 percent and 28.5 percent respectively. Fragmentation e-book readers have seen a significant increase this year, logging in up to eight times each day and reading for a total of an hour. More than 80 percent of Chinese publishing houses have come out with e-book versions of new and existing publications to date.
In addition, people have differences in reading preferences.
While people who are e-book lovers prefer novels, social science books and career development material, published book lovers prefer art books, children books and examination-oriented resources. Men's purposes in reading are relatively more practical.
"The emergence of the e-book boom stems from the change of people's reading habits and the rapid development of reading devices as well," said Lei Wen, manager of Dangdang Digital Company.
"It is a time of digital reading," he added.