Japan's maglev train, which is set to be officially unveiled in 2027, will be the fastest train in the world with a speed of 374 miles per hour (603 kilometers per hour).
Shanghai maglev train (268 mph) and Harmony CRH380A (236 mph) both come from China and are ranked second and third, respectively, according to a list released by The Telegraph.
Let's take a look at top 10 fastest trains in the world.
No 1 Japan maglev train (374 mph)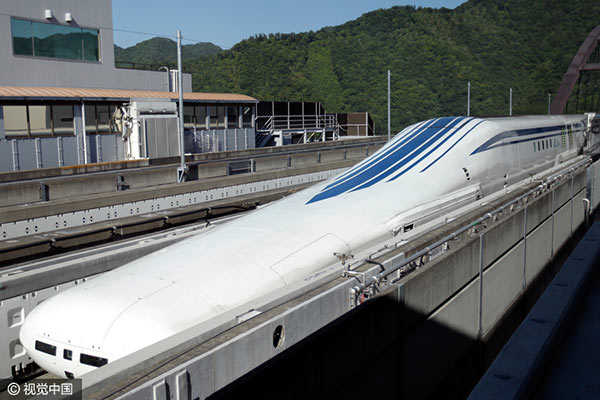 An L0 series magnetic levitation (maglev) train, developed by Central Japan Railway Co (JR Central), sits on a track ahead of a trial run at the Yamanashi Maglev Test Track site in Tsuru, Yamanashi Prefecture, Japan, June 4, 2015. [Photo/VCG]