China's power use growth picks up in Jan-Nov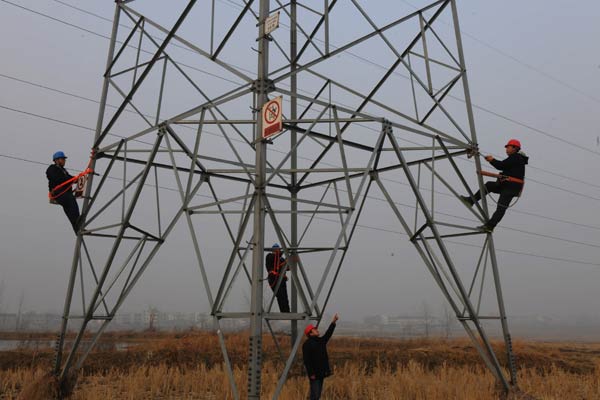 Workers check power grid device in Dingyuan county, Chuzhou city, East China's Anhui province, Feb 17, 2015. [Song Weixing / for China Daily]
BEIJING - The growth of power use in China continued to accelerate in the first 11 months boosted by increased consumption from the service sector, official data showed Thursday.
Power consumption grew 5 percent year on year in the January-November period, compared with a 4.8-percent increase in the first ten months this year, according to the National Energy Administration.
Electricity consumed by the service sector surged 11.7 percent in the first 11 months this year, in line with a 5.2-percent growth and 2.6-percent increase in the agricultural and industrial sectors, respectively in the period, said the administration.
In November alone, power use in China spiked 7 percent compared with a year earlier, it added.
Power use is a key barometer for measuring economic activity, confirming the growth momentum and ongoing restructuring of the world's second largest economy.
China has been transitioning to a service and innovation-driven economy from an export-reliant one in recent years, with the economy expanding at a steady 6.7 percent in the first three quarters this year.