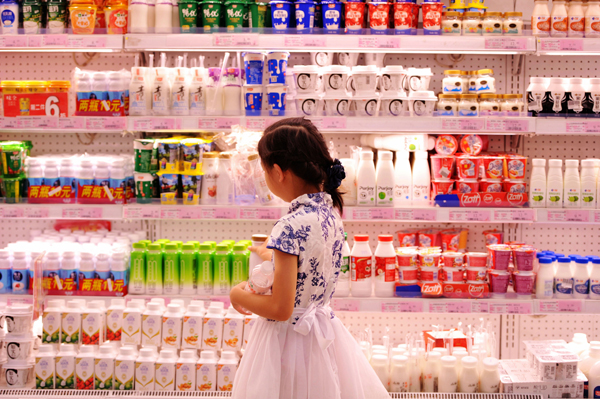 A girl chooses diary products at a supermarket in Qingdao, East China's Shandong province, August 9, 2016. [Photo/VCG]
The volume of milk shipments to China, the world's most-populous nation, has jumped an average of 126 percent a year since 2010, according to Chinese customs data, creating a $333 million market dominated by the European Union.
Han Qi, professor at the School of International Trade and Economics, University of International Business and Economics, said many consumers had become skeptical of domestic dairy products after the 2008 scandal -- infant formula adulterated with melamine that left at least four babies dead and thousands seriously ill. Thus, people are more likely to buy foreign milk products, especially for infants.
The US Department of Agriculture also said in May that Chinese consumers, ruffled by past food scandals, see imported milk as a safer alternative to domestic supplies.
Let's take a look top nine suppliers of liquid milk to China in last year:
No. 9 Spain, 5,300 metric tons