Tuniu Corp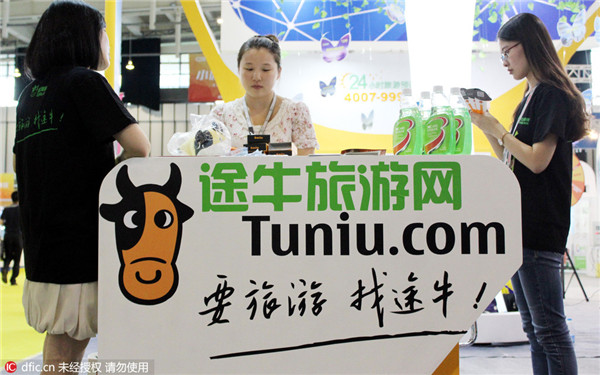 Chinese employees work at the stand of online travel agency Tuniu.com during an exhibition in Nanjing city, east China's Jiangsu province on Sept 2, 2015. [Photo/IC]
Chinese online travel agency Tuniu Corp is providing users with Olympic travel products and related consultancy, a move that has increased its booking volume.
To target Chinese tourists, Tuniu offers a variety of Olympics-related travel products that include tickets for the opening and closing ceremonies as well as various sports and games.
By booking certain product, customers will get free tickets to different games. According to Tuniu, the company gives a lot of free times to travelers to arrange their own times for game watching.