ANTA Sports Products Ltd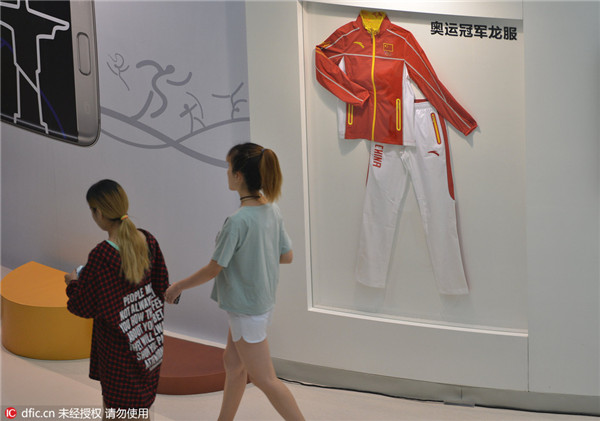 People walk pass a window where Olympics sportswear that ANTA Sports designed being showcased in a mall in Shenyang, Liaoning on July 31, 2016. [Photo/IC]
As a partner of the Chinese Olympic Committee, Anta sports designed Champion Dragon Outfit and unveiled it in June. It will be worn by the Chinese Sports Delegation at Rio 2016. In addition, medal-winning Chinese athletes will wear Anta's sportswear at Rio award ceremonies.
Its outfits will be also worn in Rio by 10 Chinese teams participating in gymnastics, trampolining, weightlifting, wrestling, judo, boxing, taekwondo, rowing, canoeing and water polo.
Ding Shizhong, chairman and CEO of Anta Sports, said: "Just as we did at the London Olympics in 2012, we will work together with the COC to give our national teams a big boost in Rio.