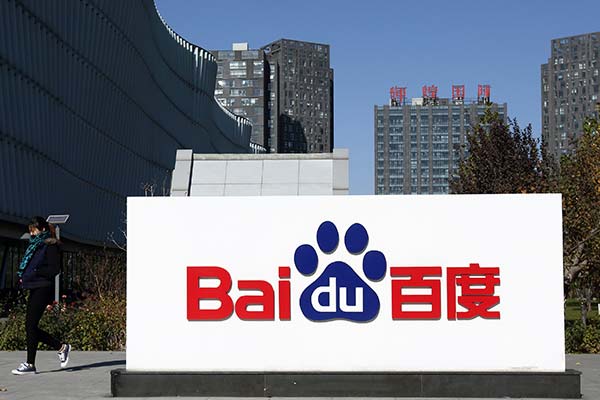 The Baidu Inc logo is displayed outside company's headquarters in Beijing, Nov 12, 2014.[Photo/VCG]
Two leading Chinese companies are bullish on India amid the cooling-off of diplomatic relations between the two countries and downward pressure on the home economy.
Senior executives of Beijing-based tech giant Baidu Inc and smartphone maker Xiaomi Corp told China Daily that the companies are positive in their outlook going by experiences in India. While Xiaomi has been in India since 2014, the Nasdaq-listed Baidu opened an office in the country last year.
Dozens of Chinese companies, both private and government, have invested in India across different sectors in the past decade or so. But in the last two years of a new government in New Delhi, the cumulative Chinese foreign direct investment in India has doubled to $2 billion, an Indian newspaper reported earlier.
China's startup sensation Xiaomi, which is valued at $45 billion, has launched 13 smartphones and tablets in India largely through online retail so far.
Although its sales are driven by big cities, Xiaomi products are also being sold in more than 1,500 smaller Indian cities, Manu Jain, the company's India operations head, said.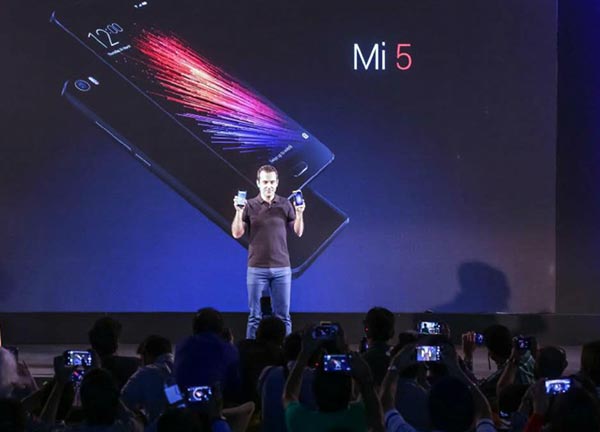 Hugo Barra, vice-president of Xiaomi, launched the Mi 5, Xiaomi's latest flagship devices in the India market on March 31.[Photo provided to chinadaily.com.cn]
Xiaomi's low-end smartphone Redmi Note 3 that is available on Android, is the top-selling SKU in India's online space, he said.
"We want to keep this trend going," Jain said in an email interview in July.
The company that sells more than 1 million units-phones plus battery chargers-each quarter in India, he said, started manufacturing in the southern province of Andhra Pradesh in 2015 along with the Taipei-based tech company Foxconn. Xiaomi's India headquarters are in Bangalore, a city dubbed by media as the country's Silicon Valley.
"Currently, more than 75 percent of our devices sold in India are made in India," Jain added.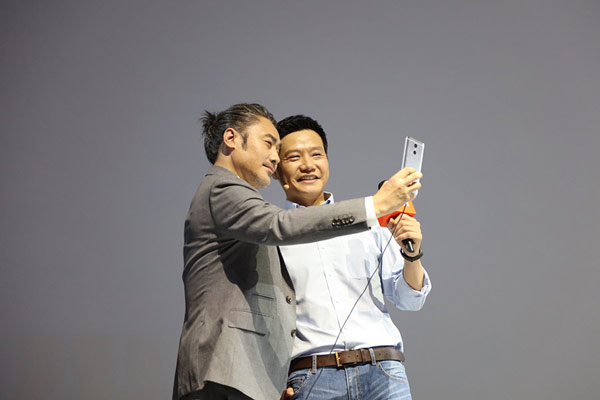 Lei Jun, CEO and founder of Xiaomi, takes a selfie with Wu Xiubo, an actor, using the Redmi Pro at the launch ceremony of the handset on July 27, 2016 in Beijing. [Photo provided to chinadaily.com.cn]
From being known only to a handful of "techies" to investing "hundreds of millions" there, Xiaomi seems to have come a long way in a relatively short span of time in India.
And as for Baidu, the company with a market capitalization of $55 billion, the focus in India is on building digital infrastructure. Its main Android products there are phone apps.
Baidu, with an office in the outskirts of the Indian capital, is seeking to be in India for the long haul, Josh Fenn, a senior marketing manager at the company's global business unit in Beijing, said, but he didn't give investment estimates for the company.
"Mobile advertising in India is growing by 60 to 70 percent annually," Fenn said over email in July, of an area of interest to Baidu.
But some challenges still exist for tech companies doing business there. While China has already put in place a network of cellphone towers that provide 4G and 3G services in vast swathes of the country, India is only now emphasizing building a similar infrastructure, he said.