Shanghai developer builds infrastructure in Malaysia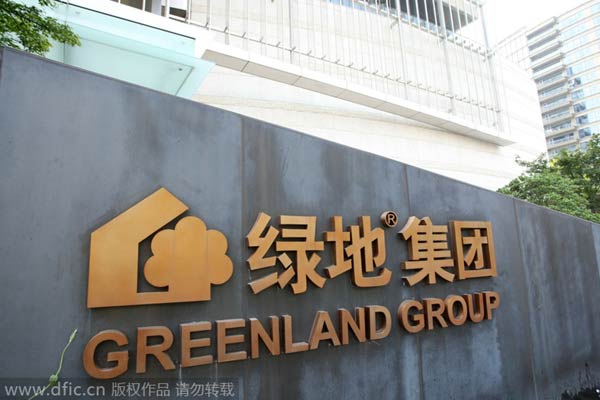 View of a signboard of Greenland Group at its headquarters in Shanghai, August 5, 2014.[Photo/IC]
Shanghai-listed Greenland Holdings Corporation Limited announced on Tuesday that the company has signed memorandum of understanding for two investment projects in Kuala Lumpur, Malaysia, as a part of its efforts to expand business in the country, following the Belt and Road Initiative.
According to the MOU, Greenland plans to participate in a highway construction program that uses its infrastructure arms and resources.
This is the first time that one of China's top 10 developers, by market value, plans to participate in an overseas infrastructure project.
"Greenland is undertaking this project as a positive response to China's Belt and Road Initiative ... and also would like to upscale its overseas infrastructure business and get it more widely exposed," said Zhang Yuliang, CEO of Greenland Holdings Co Ltd.
Infrastructure is set to become one of Greenland's growth drivers and will be a business arm that brings stable and steady income, according to the company's growth plan discussed in disclosure materials provided to investors.
Analysts said that although infrastructure's short-term net profit rate does not appear as appealing as that of real-estate development, it brings long-tail benefits to investors.
"Infrastructure is particularly important for companies which have the qualification and expertise to excel in construction, at a time when other construction categories, such as residential properties and shopping centers, are facing pressure due to fluctuating income and decreasing inventories," said a research note from Essense Securities.
Greenland is also going to achieve synergy between development and infrastructure projects in Malaysia, the company said in a circular.
"For developers which already have been developing residential and commercial projects in a given area, participating in infrastructure and public utility construction will help in the branding and promotion of these existing projects," said a report by Shanghai Mingdi Commerce Consultancy Service Ltd.