Standard Bank pushes Chinese link with African countries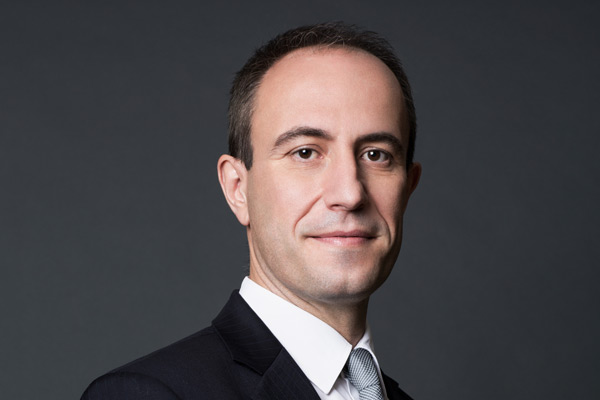 Francois Gamet, CEO of Standard Bank China [Photo provided to China Daily]
Standard Bank, Africa's largest lender, aims to become a bridge between China and Africa and its committed loans to Chinese companies together with local partner are set to hit the $2-billion mark this year.
To better serve both the Chinese and African markets, it has formed a strategic partnership with Industrial and Commercial Bank of China, one of its major shareholders, said Francois Gamet, CEO of Standard Bank China.
Gamet said that the partnership means the bank can "operate on both sides of any trade", noting that "with ICBC, we have committed and syndicated loans to Chinese companies for a total project size of $3.8 billion in Africa this year, as well as another $5 billion in the short to medium term."
Gamet said that the huge scale of bilateral trade between China and Africa, as well as the continent's open business environment, offers Chinese firms a great many opportunities.
In the meantime, "China is also the most consequential market for Africa and has the biggest impact," said Gamet.
"Work on the yuan's internationalization and helping Chinese companies transform from engineering, procurement and construction contractors to investors or both investors and contractors will be our opportunities."
Gamet said Standard Bank's yuan settlement business had increased 180 percent year-on-year in the first eight months of this year. Standard Bank is encouraging African importers to pay in renminbi and Chinese exporters to receive renminbi.
Standard Bank also has helped China General Nuclear Power Corp acquire the Husab Uranium Mine in Namibia for around $2.5 billion, which is expected to reach an output of around metric 6,500 tons next year.
According to the 47-year-old CEO, besides State-owned enterprises, China's private enterprises are also becoming more positive about Africa, and Standard Bank will help Chinese entrepreneurs seek investment opportunities in areas such as retail.
Fan Bing, Asia head of coverage at Standard Bank, said the lender serves 150 major Chinese clients, including China Railway Group Ltd, Sinohydro Group Ltd and China Investment Corp.
Fan said the bank set up different teams to provide consulting and financing services in relation to the development of projects for their clients in Africa.
Jay Ireland, CEO of General Electric Africa, said earlier that one-third of Chinese engineering, procurement and construction companies' equipment orders with GE this year are destined for projects in Africa.
Alan Wang, a Freshfields partner based in Beijing and Shanghai, said that the main challenges facing Chinese investors in Africa include a lack of understanding of local laws, particularly related to labor, environment and taxes; inadequate infrastructure, particularly power supply, transport and logistics; and a lack of political stability, as well as bureaucracy and corruption.