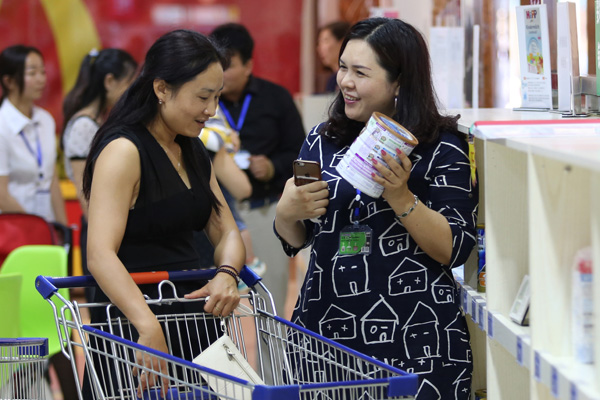 A saleswoman promotes imported milk powder at an imported goods fair in Kunming, Yunnan province. [Photo by Yang Zheng/For China Daily]
Uruguayan firm Conaprole, the largest exporter of dairy products in South America, will achieve an export value of about $55 million this year in China as it benefits from the huge market and the nation's two-child policy, its senior executives said.
"We operate in more than 50 countries, and China is the best one we can grow in because of the huge demand there," said Conaprole President Alvaro Ambrois.
Ambrois said the firm's export value in China this year is expected to be around $55 million, while last year it was $40 million.
"The Chinese market accounts for about 15 percent in Conaprole, and we believe it will increase to 20 percent to 25 percent in five years," said Ambrois.
Gaston Pescetto, Asia manager of Conaprole, said the two-child policy will have a significant impact on the Chinese market because the demand is increasing as families will consume more milk.
The two-child policy will likely add an average of 2.5 million newborns per year, unleashing 75 billion yuan ($11.1 billion) in additional consumption, said Liang Jianzhang, professor of economics at Peking University.
"Conaprole is increasing its sales in China and developing the market by working with local partners," said Pescetto.
Conaprole is working with more than 20 Chinese partners and the largest one is Inner Mongolia Yili Industry Group Co.
"We now have a representative office in China, and we are considering setting up a branch here in four to five years and hiring technicians to work with our local partners," said Pescetto.
A GF Securities report said that Chinese customers are increasingly paying attention to high-quality products, and small and medium-sized cities are becoming important markets.
Ambrois said a challenge for Conaprole is that Uruguay and China have yet to sign a free trade agreement, so the tariffs are higher than for players from countries such as New Zealand.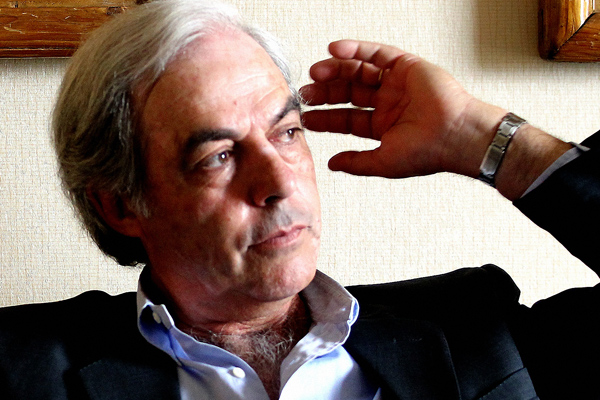 Alvaro Ambrois, president of Conaprole. [Photo provided to China Daily]