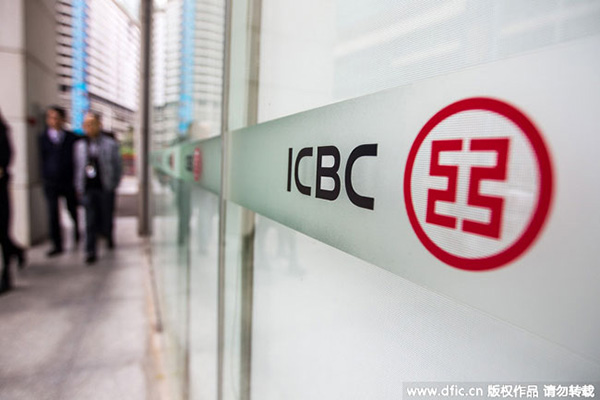 Pedestrians walk past a branch of ICBC (Industrial and Commercial Bank of China) in Shanghai, China, Dec 4, 2014. [Photo/IC]
BEIJING - The Industrial and Commercial Bank of China (ICBC), the country's largest lender, reported 0.8 percent growth in net profit for the first half on Tuesday.
ICBC's outstanding non-performing loans (NPL) declined by 8.4 billion yuan (about $1.3 billion) in the second quarter and its NPL ratio dropped from 1.66 percent in March to 1.55 percent in June.
"This was the first dual decrease in 13 quarters," said ICBC chairman Yi Huiman, who attributed the improvement to the bank's efforts to address the problem.
On the same day, the Bank of China (BOC), another State-owned big lender, reported a 2.52-percent increase in its net profit.
BOC's NPL ratio rose slightly from 1.43 percent in March to 1.47 percent in June.
BOC's chief risk officer Pan Yuehan saw the ratio as "basically stable", but he warned of "relatively big" pressure in the second half of the year.
Yi expressed similar concerns, saying that economic restructuring in some sectors could add credit risks.