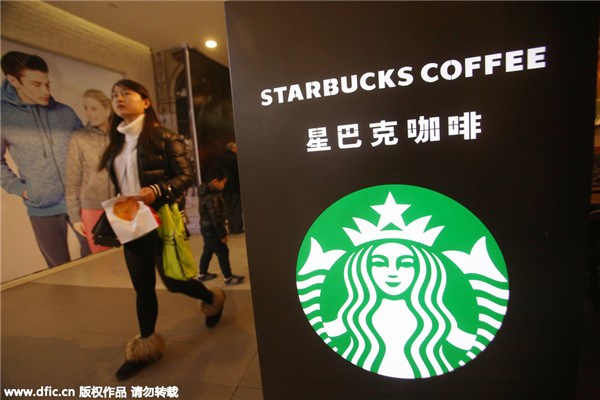 Pedestrians walk past a cafe of Starbucks Coffee in Shanghai on Dec 8, 2015. [Photo/IC]
Global leader in coffee chain stores Starbucks Coffee Company on Tuesday launched its Teavana brand in China for the first time to strengthen its tea offerings in the nation with strong tea-drinking culture.
For its debut, Starbucks Teavana will bring two new iced shaken tea beverages that are created specifically with the Chinese customer.
But there is no plan to expand the exclusive Teavana stores. Starbucks operates about 300 of them in the United States and Canada.
Belinda Wong, president, Starbucks China, said: "As we continue to deepen the reach of the Starbucks brand in China, our customers are increasingly asking us for new and different ways to experience tea. Just as we've done for coffee, this (Teavana) is tea reimagined at Starbucks."
The two new Teavana iced shaken teas join the existing popular core tea beverages, and the current whole-leaf tea sachets, which have been in Starbucks' stores for many years, will become part of the Starbucks Teavana portfolio across all its more than 2200 stores in China.