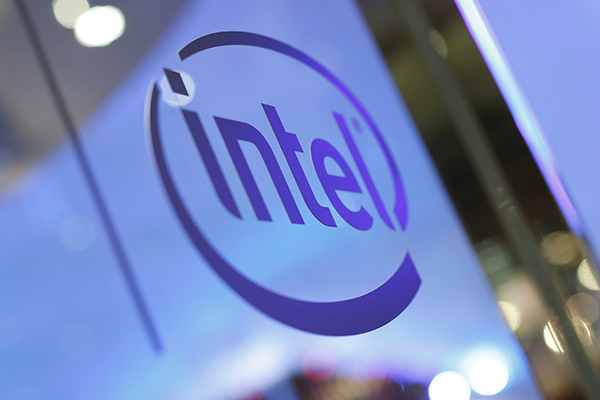 The logo of Intel is seen during the annual Computex computer exhibition in Taipei, June 1, 2016. [Photo/Agencies]
Intel Corp will step up branding investments in China, as the United States chip giant aims to reshape its image in one of the world's largest chip markets and better tap into opportunities brought by the Internet of Things.
Penny Baldwin, vice-president in the Global Marketing and Communications Group at Intel, said: "The only thing about China is that we need to spend more to expand in this market which is so big and has so many people. We will focus on the millennial generation, which are not only our core consumers but influential business decision makers."
Baldwin made the comment in an interview with China Daily in Beijing. According to her, the US PC chip giant will spare no efforts to exploit the opportunities brought by the Internet of Things.
"By 2020, over 50 billion devices will be connected and this is exactly what Intel is preparing for," she added, identifying drones, augmented reality, and robots as the company's priorities.
The company is making a major shift in its branding strategy, shifting from a chip supplier behind hardcore manufacturers to a firm that wants to be more close to consumers and be associated with fashion and cultural symbols.
"We want to develop preferences and brand loyalty among consumers, based on which we can boost our brand premium."
In 2015, Intel has partnered with popular movie makers and TV program producers to expand their marketing campaign. Instead of simply imputing its logos in these programs, Intel invited content producers to shoot their laboratories, giving audience a peak at how employees at the technology giant work in daily lives.