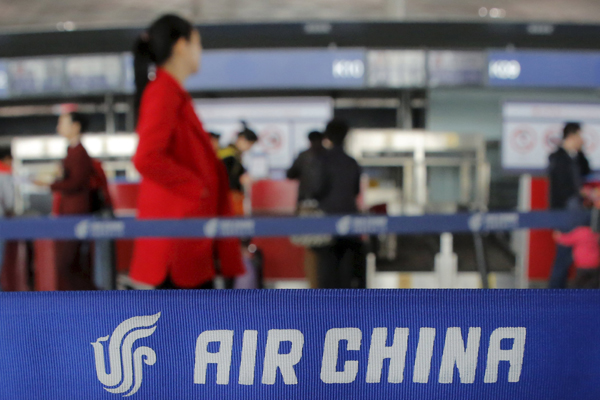 Passengers walk to ticket counters of Air China at a terminal of Beijing Capital International Airport in Beijing, March 28, 2016. [Photo/Agencies]
BEIJING - Air China said Tuesday that it had witnessed steady growth in passenger and freight during the first seven months of the year.
The number of passengers jumped 7.2 percent year on year to 55.4 million during the January-July period, the airline said in a statement filed to the Shanghai Stock Exchange.
In July alone, Air China carried 8.54 million passengers, up 6.7 percent year on year.
Freight traffic also rose steadily, hitting 977,200 tons in total volume during the first seven months, up 4.4 percent from one year earlier.
Last month, freight volume increased 3.2 percent year on year to 142,500 tons.
The company said that it had introduced four aircraft in July, and removed one plane from service. It had 607 airplanes in service at the end of last month, according to the statement.
Shares of Air China opened flat at 8.12 yuan on Tuesday morning.