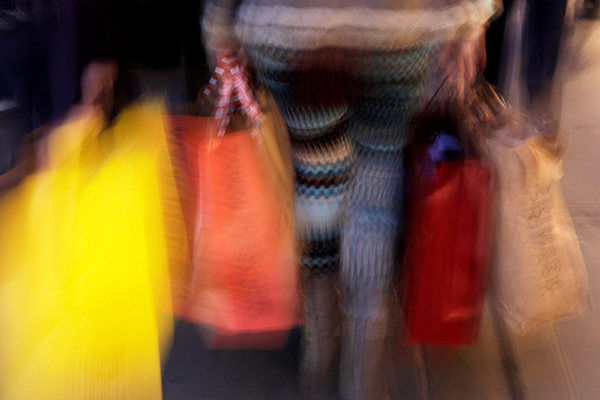 People carry shopping bags on Oxford Street in London. [Photo/Agencies]
Chinese outbound travelers tightened their purse strings last year as their spending on travel dropped by 17 percent amid a slowing economy and is expected to pick up next year with one-third planning to spend more, according to a survey.
According to Chinese International Travel Monitor 2016, daily outbound travel expenses dropped from 3,324 yuan ($500) last year to 2,849 yuan in 2016. The report surveyed 3,000 Chinese outbound travelers and 5,800 global hoteliers in May.
"It is even more significant among top spenders with their average daily expenses dropped by 40 percent from 13,800 yuan in 2015 to 8,228 yuan in 2016, said Jessica Chuang, director of regional marketing in China, Southeast Asia and India of hotels.com Asia Pacific.
But she said its findings remain positive about outbound travel perspectives in China as two-thirds of Chinese outbound travelers consider travel a necessary element in life, and 92 percent of them said they won't cut their travel budget in the near future.
Despite only 5 percent of Chinese people holding a passport, China has become the largest outbound travel consumption country. In 2015, the number of outbound trips reached more than 120 million.