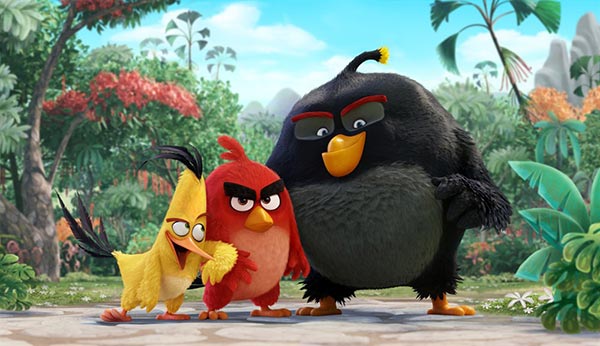 A scene from The Angry Birds Movie. [Photo/Mtime]
SHANGHAI - China's box office is anticipated to surpass the United States in 2017 and claim the title of the world's largest, according to a report by international accounting firm PwC on Sunday.
The report forecasts that China's box office revenue will hit $10.3 billion next year, while the United States is expected to ring up $10.14 billion.
With a compounded average annual growth of 19.1 percent, China's box office takings are expected to hit $15.08 billion by 2020, the report said.
The report estimates a whopping $49.3 billion of box office earnings across the globe in 2020, with nearly one third of it to be generated in China.
Jiang Xiaoping, a PwC China partner, said the robust expansion of China's film industry is driving the global development.