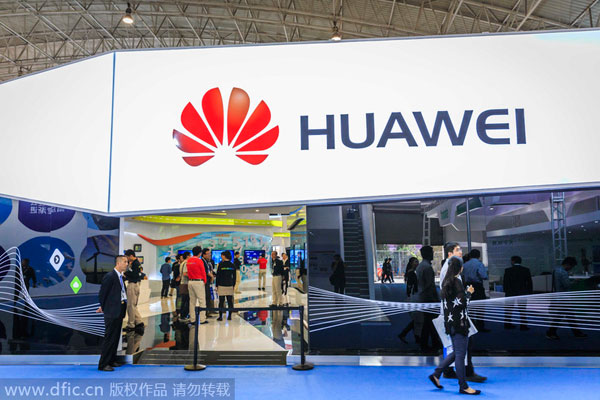 Visitors walk past the stand of Huawei during PT/EXPO COMM CHINA in Beijing, Sept 27, 2014.[Photo/IC]
Huawei Technologies Co Ltd said it has no plan to move its headquarters out of Shenzhen in response to the rumors claiming the technology giant would ditch the coastal city due to its soaring property price.
Huawei said in a statement on its official website that the rumors spread over the weekend are "not true".
"Huawei has been setting up all kinds of branches and research institutions across China and even in overseas markets since a couple of years ago to better support the company's global expansion," said the statement.
"During the process, it is a normal business practice to adjust the responsibility of different entities," it said.
In 2012, Huawei had set up a device manufacturing company in Dongguan city of Guangdong province and it has since injected an increasing amount of investment into the city, which is a one-hour drive away from Shenzhen.
Experts have voiced concern that the surging property prices in mega cities will push manufacturers to smaller cities to cut cost on rents.