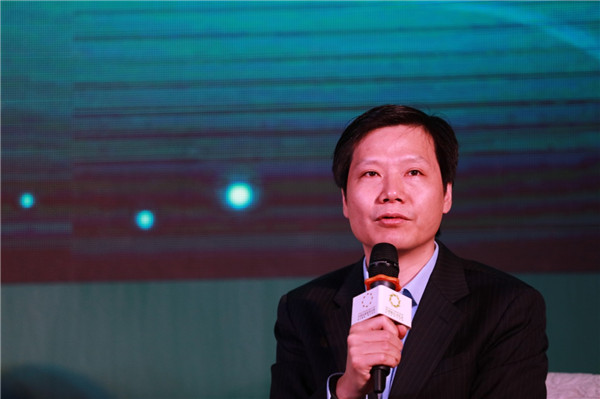 Lei Jun speaks at the 2016 China Green Companies Summit in Jinan, Shandong on April 23,2016. [Photo by Ren Qi/China Daily]
Improving the quality and competitiveness of products is the key to strengthen China's manufacturing power, said Lei Jun, CEO of Chinese smartphone maker Xiaomi, at the 2016 China Green Companies Summit on Saturday.
According to Lei, most of the manufactured goods in the world come from China. However, China is not a manufacturing power. "The problem is that we manufacture a large number of cheap goods with low quality," Lei pointed out.
Lei said that low efficiency of the production process led to high prices of products, the resulting products are of poor quality due to manufacturers' attempts to lower costs.
Lei shared his experience in shopping in the US. "Chain stores like Costco win the consumers' trust by providing goods with high quality at the expense of cutting profits to the lowest possible. Consumers believe that what they get is the best deal. Companies like this turn their customers into fans, who would pay a $100 membership fee and even get its co-branded credit card."
Lei said that Xiaomi is considering going with this business model and charging a membership fee. "I believe that charging a membership fee and service fee would win customers based on the quality and price of a Xiaomi smartphone." He also shared a laugh with the audiences asking if 5 percent of the price of the phone as an added fee is acceptable.
Five years since it first entered the market, Xiaomi has witnessed its market value rocket up to 180 times with a valuation of $46 billion. Lei expressed that he knows the pressure that listed companies face. "Xiaomi won't rule out listing on the stock market, but I think that it still takes time for the company to reach its final success."