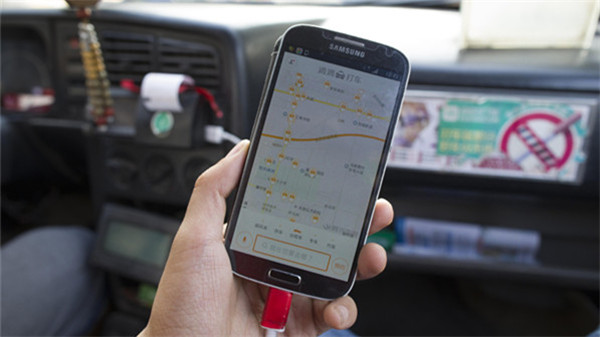 From ride-hailing business to online auctioneers, sharing economy platforms have created a market worth 1.95 trillion yuan ($298 billion) in 2015, according to figures released by the National Information Center. [Photo/Xinhua]
Ma Huateng, founder, chairman and CEO of Tencent Holdings, will make five suggestions at the National People's Congress annual session, which opens on Saturday, in areas including the development of a sharing economy, Internet-based medical services and security of the Internet ecosystem.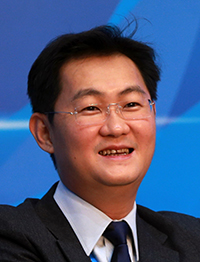 Ma Huateng, founder, chairman and CEO of Tencent Holdings
The sharing economy will become a new driving force in China's economic growth and will help push the service industry as the main engine of the economy, said Ma, whose company is China's largest Internet service portal.
Sharing economy refers to a phenomenon where individuals share their spare resources via third-party online platforms to make money. Ride-sharing service apps Uber and Didi Kuaidi and lodging website Airbnb are examples of popular online platforms for the sharing economy.
The market size for the sharing economy in the country surpassed 1 trillion yuan ($152.8 billion) in 2015, while the sharing economy in the United States was worth more than 3 trillion yuan and accounted for 3 percent of US GDP last year, Ma said in his suggestions.
"The sharing economy still has considerable room for development in China," Ma said.
He cited several problems that are inhibiting the development of the sharing economy in China, including the need for an improved credit investigation system and better Internet infrastructure.
"The supervision of the sharing economy is still the same as that of traditional industries, which makes it difficult to innovate," he said.
Tencent, based in Shenzhen, Guangdong province, is active in the Internet Plus campaign. It signed strategic cooperative agreements with 45 cities in 13 provinces and autonomous regions across China last year to help them transform their economic development through big data, cloud computing and other technologies.
"In the Internet Plus age, we face more challenges in terms of information security. Traditional means are not updated enough to crack down on cybercrimes. China should build a security system to protect the mobile Internet ecosystem," Ma said.
As for the suggestion concerning Internet-based medical services, Ma recommended that healthcare authorities encourage IT companies to participate in the development of graded diagnosis and treatment services in China.
"With remote education and remote medical care via the Internet, we can strengthen medical training and cultivate more reliable doctors at the grassroots level," Ma said. "We should, especially, get the doctors at the grassroots level into the habit of using mobile medical devices to monitor the health condition of middle-aged and elderly people."
To optimize the allocation of medical resources, Ma advised the government to remove the "hidden obstacles" that prevent doctors from becoming freelancers.
He also proposed the establishment of a system for electronic health records, optimized for mobile Internet devices, so that individuals and hospitals both have convenient access to information.