More than 100 toy manufacturers in Lian Yungang, Jiangsu province, have seen overseas orders boom as Christmas season draws near.
Most of the orders are from the US and European countries.
According to The NPD Group Inc, a market research firm that tracks about 80 percent of the US toy market, annual toy sales are projected to rise 6.2 percent to $19.9 billion in 2015.
"With this kind of sales performance, 2015 could be one of the best years the US toy industry has seen in well over a decade," said Juli Lennett, senior vice president of the US toys division at The NPD Group.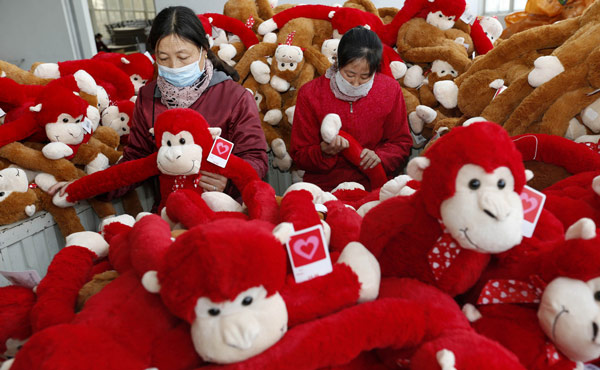 Employees at a toy company examine stuffed animals in Shiqiao county, Ganyu district in Lian Yungang, East China's Jiangsu province, Nov, 16, 2015. [Photo/IC]