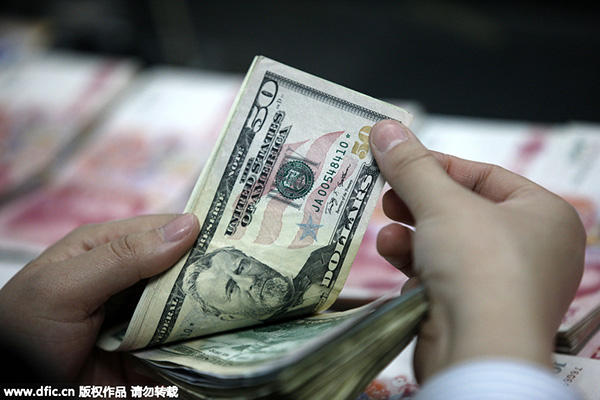 A Chinese clerk counts US dollar and renminbi banknotes at a bank in Huaibei city, East China's Anhui province, Jan 22, 2015. [Photo/IC]
China's foreign exchange reserves, the world's largest, rose by $11.5 billion in October to $3.5255 trillion, central bank data showed on Saturday.
The value of China's gold reserves stood at $63.261 billion at the end of October, up from $61.2 billion at the end of September, the People's Bank of China said on its website.
China's International Monetary Fund (IMF) reserve position stood at $4.638 billion, down from $4.69 billion the previous month. It held $10.36 billion of IMF Special Drawing Rights at the end of last month, down from $10.47 billion at the end of September.
The central bank in July shifted to reporting its foreign exchange reserves on a monthly basis after adopting the IMF's Special Data Dissemination Standard (SDDS). The bank had previously released the data on a quarterly basis.