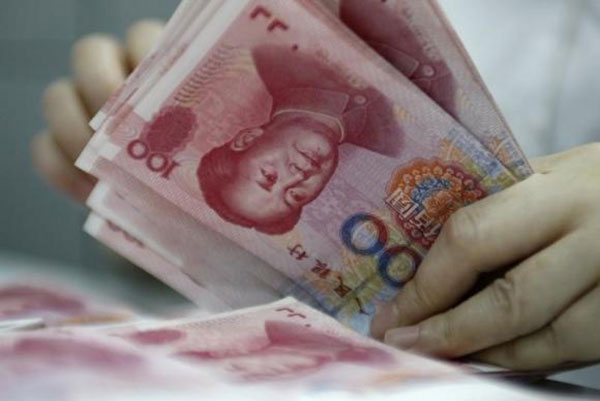 图片说明
Promisechina (Shanghai) Investment Co Ltd, a debt collection agency, is hoping to list on the National Equities Exchange and Quotations, also known as the new third board-a strong indication of the growth in bad debt among the country's commercial banks.
The company's primary business is chasing credit-card debt and other bad loans on behalf of both banks and other finance providers, such as car loan firms.
Its services cover the full gamut of collection methods, from phone calls to debtors to arranging actual visits to people's homes.
The company can also coordinate with the police and the court system, and search for debtors through various channels.
In recent years, the company has provided outsourcing services to a growing number of major clients, including China CITIC Bank Corp Ltd, China Merchants Bank Co Ltd and FAW Auto Finance Co Ltd.
A rapid growth in bad loans into the second half of the year has been causing concern in the banking sector. Outstanding nonperforming loans among commercial lenders hit 1.09 trillion yuan ($172 billion) by the end of June, increasing 249.3 billion yuan during the first half of this year, just shy of the rise of 250.5 billion yuan recorded during the whole of 2014.
The NPL ratio has increased to 1.5 percent, up 11 basis points from the end of March, according to the China Banking Regulatory Commission.
On its potential listing, Promisechina said in a statement: "Such a huge amount of bad assets means fast development for the debt-collection industry.
"With mass distribution of bank credit cards, we can foresee that the debt collection industry will experience explosive growth."
Despite the rise in potential business, Promisechina has just had three years of successive losses. It posted another net loss of 6.49 million yuan in the first six months of this year, after falling 8.33 million yuan into the red in 2014, and making a 1.31-million-yuan loss in 2013.
Officials attributed the losses to the cost of building a network of 37 branches nationwide and hiring professional teams. They insisted cash flow will improve significantly with the growth of the business.
The company's board of directors increased the registered capital of the company to 20 million yuan in September, compared with 1 million yuan when it was created in February 2009.