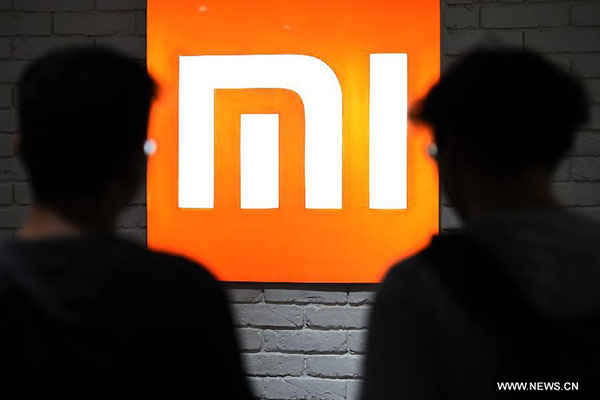 Reporters visit the first Xiaomi store opened in Taipei, China's Taiwan, Aug 6, 2015.[Photo/Xinhua]
Smartphone maker Xiaomi Corp has made its first investment in the film industry by backing young film studio New Saint with an undisclosed sum.
CEO Lei Jun said the move was part of the company's strategy of building a top-tier video content arsenal, a critical step for the company to win over users from rivals, such as LeTV Holdings Co Ltd, which established a studio four years ago.
"Xiaomi will make more investment to build one of the biggest video content pools in the industry. It is important for us to beat competitors," Lei said on Monday, adding that the company already owns more than 44,000 hours of video, including TV dramas, talk shows and Hollywood movies.
New Saint has no history of making a blockbuster. Founders of the year-old start-up include Zhu Yuanqing, a former producer of a LeTV-owned studio. Beijing-based film giant Huayi Brothers Media Corp was one of the earliest investors in the company but details of its investment were likewise not disclosed.