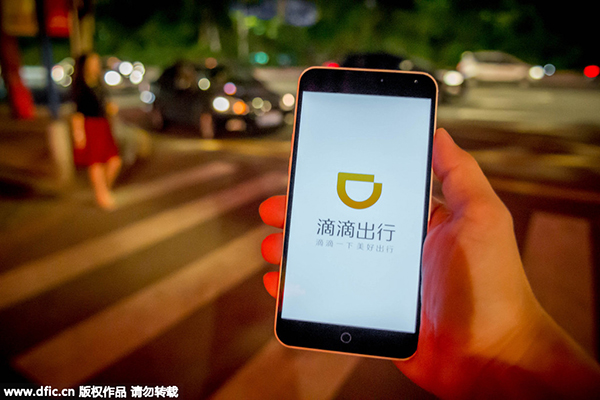 Didi Chuxing, a car-booking mobile app owned by Didi Kuaidi, is shown on a mobile phone, Sept 17, 2015. [Photo / IC] 
Didi Kuaidi, China's largest car-booking mobile app company, signed a corporate deal with Lenovo Group Ltd on Monday.
The agreement with the world's largest personal computer manufacturer marks a new push into the corporate sector as most of its clients are individual customers.
There is also a family connection to the deal. Didi Kuaidi president Liu Qing is the daughter of Liu Chuanzhi, founder and chairman of Lenovo.
Under the agreement, Lenovo will open a corporate account on Didi Kuaidi's online platform, which will allow employees at the PC maker to use the service. Fares will be billed directly to the corporate account.
"Didi Kuaidi boasts abundant car resources and stable dispatching systems," Dai Jingtong, vice president of Lenovo, said. "Its professional services will help Lenovo reduce cost and boost the efficiency in internal management."
Lenovo's office system will be open to Didi Kuaidi, which will have access to the group's list of employees.
In January, the car-booking company launched a corporate platform. So far, 7,200 companies have set up accounts, but Lenovo is the first client to actually use the mobile app version, Didi Kuaidi said in a statement.