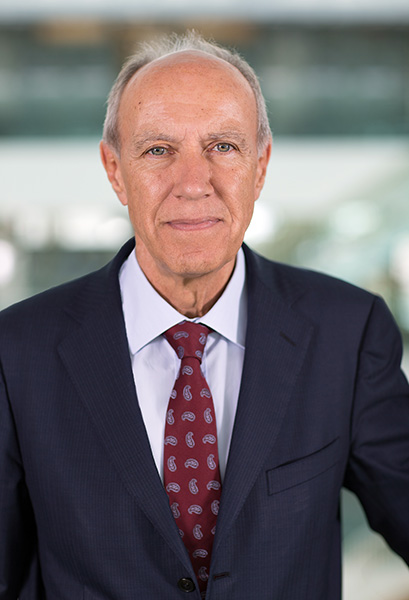 Francis Gurry, World Intellectual Property Organization director
The Chinese economy and its innovation capability are unquestionably "hot topics" in the world these days, said Francis Gurry, director-general of the World Intellectual Property Organization.
Gurry made the remark in the run-up to this year's Summer Davos, an annual meeting organized by the Switzerland-based World Economic Forum in Dalian, whose agenda included a briefing session by Premier Li Keqiang about the country's economic situation.
"I'm sure everyone will be interested (in the topic)," Gurry said when talking to China Daily on his way to the port city in Northeast China's Liaoning province for the three-day forum, which began on Wednesday.
"Charting a new course for growth" is the theme of the forum.
"I'm also optimistic about China's economy," Gurry said. This is because "one of the most significant trends in the global innovation landscape is the rise of China".
Gurry said that since 2011, more patents and industrial designs have been filed from China than anywhere else in the world. "Now (China's) emphasis is on inventions and innovations that have impact," Gurry said. "I'm sure China will succeed in being an even stronger IP powerhouse."
According to China's State Intellectual Property Office, it received 928,000 filings for patents on inventions last year, an increase of 12.5 percent from 2013, enabling the country to hold the No 1 ranking in the world in patent filing for the fourth straight year.
Also last year, China filed 2.28 million trademark applications, making it the world leader for 13 years in a row.
For the country's economy to sustain growth momentum, Chinese companies need to compete increasingly for new technologies and innovative products and services-and many of them already do, he said.
It is critical to generate a return on their investments in innovation and to protect the competitive advantage that innovation confers, Gurry added.
"These investments, in turn, help increase the productivity of the Chinese economy, which will be critical for continued economic development."