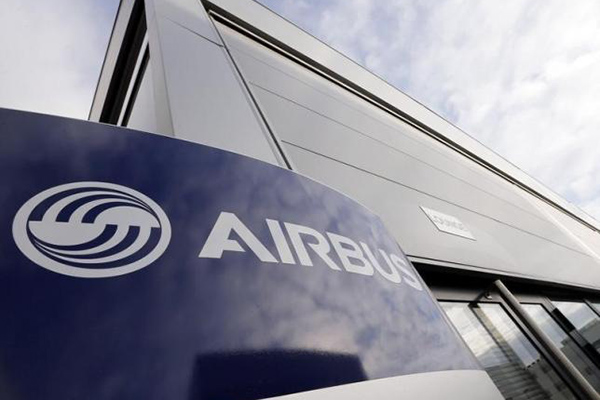 Airbus's company logo is pictured at the Airbus headquarters in Toulouse, December 4, 2014. [Photo/Agencies]
Airbus is in talks to sell some 50-70 A330 wide-body jets to China as part of plans to set up a new industrial plant in the world's fastest-growing aviation market, sources familiar with the discussions said on Tuesday.
Airbus has been negotiating for about 18 months to establish an A330 cabin-completion center in China alongside its existing final assembly plant for smaller A320 jets at the northern port city of Tianjin.
The deals could be signed during a visit to Toulouse, where Airbus is based, by Chinese Prime Minister Li Keqiang on July 1, senior French sources said.
Airbus declined to comment.
Li is due to visit France as part of a European trip which starts at the end of June.
China's commercial jet order, which could be worth up to $16 billion at list prices, is expected to include a mixture of standard A330-300 long-haul jets and a 'Regional' version optimized for domestic and short regional flights.
Airbus won its first customer for the A330 Regional with an order from Saudi Arabian Airlines at last week's Paris Airshow.
The A330 Regional is physically identical to the main model but is sold with a specially adapted engine maintenance package and a restricted maximum take-off weight that allow Airbus to offer increased discounts in an effort to boost sales volumes.
Airbus has been locked in a battle with Boeing for that part of the busy Chinese domestic market.
China's anticipated order falls short of the planemaker's hopes of selling as many as 200 of the new regional type when it first opened negotiations for a new plant, but it will guarantee almost a year of valuable production for the 20-year-old A330.
The 250-300-seat A330 is one of Airbus' most profitable aircraft but sales are declining as a new generation of lightweight passenger jets enters the middle of the wide-body market.
It had a renaissance due to recent delays in delivering the Boeing 787, but sales have dwindled again, forcing Airbus to announce two cuts in production rates: to nine a month from the fourth quarter of 2015 and six a month from the first quarter of 2016 pending development of the A330neo.