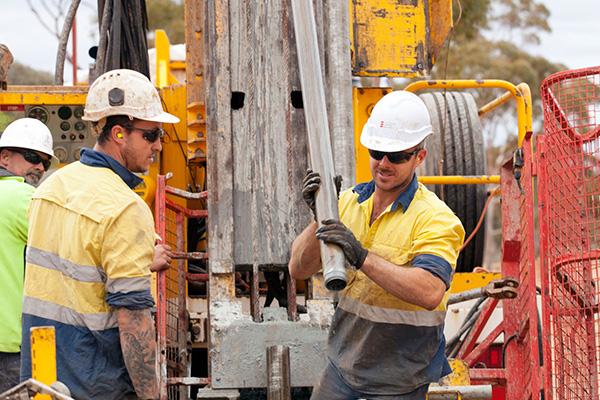 Miners work at a gold mine owned by Australian gold explorer Phoenix Gold. [File Photo]
Zijin Mining Group launched a bid for Australian gold explorer Phoenix Gold on Monday, the Chinese company's third planned acquisition of a foreign mining asset in less than a month.
"The company is open to opportunities around the world," Zijin Executive Director and Vice-President George Fang told Reuters. "It is a goal to find more gold or other assets."
In May Zijin announced it was issuing shares to raise 10 billion yuan ($1.61 billion) for acquisitions.
Before launching its A$47 million ($36.55 million) offer for Phoenix, it accumulated a 17.9 percent interest in the company.
Zijin, one of China's largest gold mining companies, unveiled two acquisitions in May for more than $700 million, one in Papua New Guinea and one in Democratic Republic of Congo.
Zijin already mines gold next door to a Phoenix deposit after paying A$240 million for another Australian miner, Norton.
"Gold is our game," Fang said. "Our team has the experience in gold mining."
Gold bullion denominated in US dollars has fallen around 38 percent since a late 2011 peak, while Australian dollar gold hit a two-year high in February.
Gold output in Australia - the world's second-biggest producer after China - reached a decade high last year and is tipped to rise further in 2015. The S&P/ASX All Ordinaries Gold index tracking Australian gold producers has risen more than 30 percent this year.
Evolution Mining last month paid Barrick Gold $550 million for an Australian mine, instantly making it the country's second biggest gold producer listed on the Australian Securities Exchange.
A bidding war for the mine attracted 17 parties, according to people familiar with the sales process.
Zijin has made the withdrawal of a placement of 61.9 million Phoenix shares by Evolution, which is awaiting a shareholders' vote on Tuesday, a condition of its offer.
Phoenix is advising shareholders not to take any action as it solicits alternative proposals.