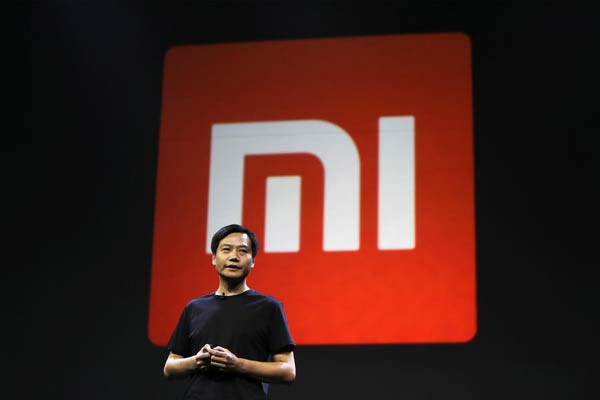 Lei Jun, founder and CEO of China's mobile company Xiaomi, speaks at a launch ceremony of Xiaomi Phone 4, in Beijing, July 22, 2014. [Photo/Agencies]
Xiaomi Corp, the Chinese smartphone vendor that overtook Apple Inc and Samsung Electronics Co in the world's largest market, now faces another foe: Counterfeiters.
Sales of the company's Mi Power Bank battery pack for smartphones hit 14.6 million units last year, less than half what the total should have been, said Chief Executive Officer Lei Jun.
"What is the biggest problem? There are many fakes," Lei said. "If there were no counterfeits, our sales would be double or triple. The product has been recognized by everyone."
Five years since its founding in 2010, Xiaomi has grown into China's top smartphone vendor and-at $45 billion-the world's most valuable startup. Now, it must handle growing pains from counterfeits to perceptions that investments in smart-device startups risk compromising strategic focus, according to Lei.
Xiaomi doubled revenue last year and more than tripled smartphone shipments to 61.1 million units. Xiaomi's sales are projected to rise to as much as 120 billion yuan ($19 billion) this year, from 74.3 billion yuan in 2014, according to Lei.
The smartphone maker sells at least three configurations of the Mi Power Bank on its website in China at prices ranging from about $7.90 to $21. At those prices, the revenue lost to counterfeiters would be equal to at least $115 million. The devices are produced by Jiangsu-based Zimi Corp, one of the startups backed by Xiaomi.
Markets in China "facilitate the distribution of significant quantities of counterfeit merchandise for consumption in China and abroad", the Office of the United States Trade Representative said in its review of "Notorious Markets" released on March 5.