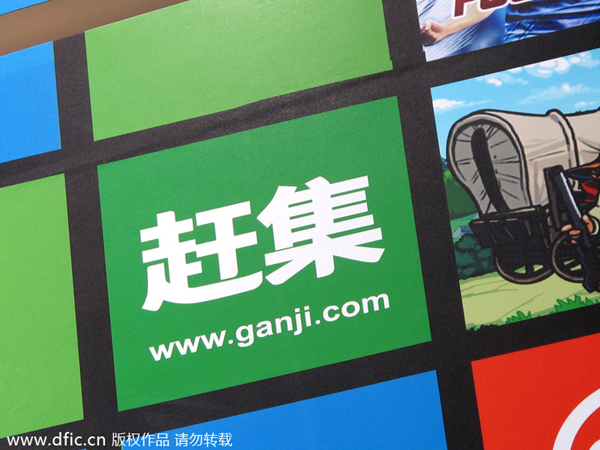 Picture taken on June 23, 2012, shows website of Ganji.com. [Photo/IC]
58.com, a Chinese online classifieds market announced on Friday that it has acquired a strategic stake in one of its competitors, Ganji Inc.
It has agreed to acquire a 43.2 percent fully diluted stake in Ganji, including 34 million in stock shares and $412.2 million in cash, according to the company's statement.
Yang Haoyong, the founder of Ganji.com, will become one of the co-chief executives along with Yao Jinbo, founder of 58.com.
The new combined group is expected to be valued at as much as $10 billion, according to a Financial Times report published on Wednesday.
The newspaper wrote that both sides have signed a memorandum of understanding in Beijing on March 14, citing people familiar with the matter.
The two online companies provide a range of online advertising listings including job adverts, housing and used goods trading. According to the report, currently 58.com is about twice as big as Ganji.com in terms of market value.
58.com is one of Chinese largest online classified marketplaces. It has acquired Shanghai –based real estate Internet platform Anjuke Inc in stock and cash valued at $267 million last month.
According to the CEO Yao, 58.com aims to be the biggest real estate market information provider by users and revenue.
Ganji Inc, the online and mobile-based classified advertising operator received $200 million investment from global alternative asset manager Carlyle Group LP last August.
By joining forces, the two are expected to reduce marketing costs substantially, the newspaper wrote.