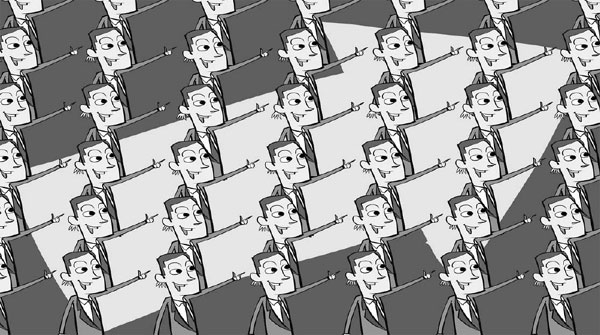 Greater efforts to change the way China invests are vital to stimulate growth in its service sectors
During the next 10 years, China's economic growth will depend largely on whether the huge consumer potential of its 1.3 billion citizens is fully utilized, and whether it can transform its development model from one being driven by investment and export to one driven by consumption. So the fundamental question is whether China is entering a new era of a consumer society.
I believe the answer is yes, if the necessary market reforms are implemented. First, the demand for necessities - food, clothing and shelter - is falling and the demand for goods and services for human development - education, healthcare, communications, etc - is growing. The mainstay of urban residents' consumption is changing from industrial products to services, and they will be in the majority by 2020. Meanwhile, rural residents' consumption is changing from daily necessities to industrial products.
Second, material consumption is falling while service consumption is increasing. For instance, the proportion of urban residents' national average expenditure per capita on medical service and healthcare, transport and communications, and on culture, education and entertainment, climbed from 12.8 percent in 1985 to 33.3 percent in 2012.
Third, the shortage of private goods has been greatly eased, while the shortage of public goods and services is becoming more and more noticeable. For instance, social security topped the list of the biggest concerns of Chinese people for five consecutive years, from 2010 to 2014.
Consumer demand has been growing. First, the average level of consumption per capita has increased exponentially. Between 1978 and 2013, the national average consumption per capita multiplied almost 85 times - from 184 yuan ($29.4) in 1978 to 15,632 yuan in 2013. Second, the untapped potential of the consumption of services, such as medical service and healthcare, is massive. For example, the annual demand of special products for the elderly is estimated at 1 trillion yuan, but the current annual supply is only 100 billion yuan, which leaves a huge gap to be filled.
Total consumption has been expanding. First, added consumer demand has been growing. In 2012, newly added urban and rural residents' consumption demand exceeded 2 trillion yuan, almost as large as annual total consumption in the 1990s. Second, the total size of consumption has been gradually increasing. The expenditure of urban and rural residents' final consumption rose from 175.91 billion yuan in 1978 to 19.04 trillion yuan in 2012, and to about 24 trillion yuan in 2013. It is estimated that the total size of consumption in Chinese mainland will reach 45 trillion to 50 trillion yuan in 2020.
The huge consumer demand of 1.3 billion people is China's biggest advantage. Expanding domestic demand and boosting consumption will greatly affect its economic growth and will drive the economy at an annual growth rate of around 7 percent over the next 10 years. In 2020, China's final consumption rate is expected to reach 60 percent, with residents' consumption rate around 50 percent. Driven by such huge consumer demand, it is possible for China to maintain economic growth of around 7 percent.