The Chinese government announced on Oct 29 measures to boost and upgradedomestic consumptionin a bid to improve its economy, Xinhua reported.
Li Xiaodan, a commentator with eeo.com.cn, a business news website, regardsthese new policies "quite different" from previous ones as the government this time has differentiated considerations for different consumption sub-sectors and will roll out concrete measures to make sure the policy is implemented.
Let us take a closer look at six sectors emphasized in the executive meeting of the State Council presided over by Premier Li Keqiang on Oct 29.
No 6 Elderly, medical care and home service
To enable the elderly to be taken better care of and to make sure that the people have better medical facilities, the government will announce tax policies to support private capital investment in elderly care sector and will allow private medical institutions to pay the same price for water, electricity and heating as their public peers, according to the official website of China's central government.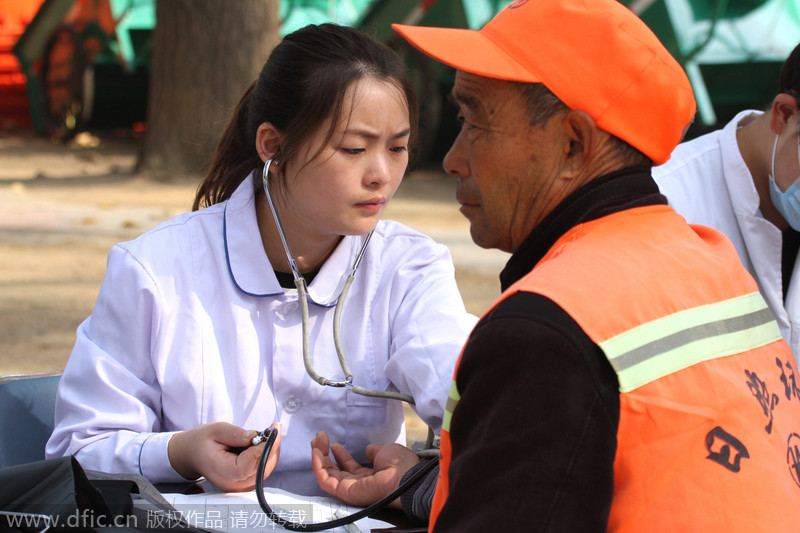 A doctor examines a man's physical conditions for free in the city of Rizhao, Oct 18, 2014. [Photo/IC]