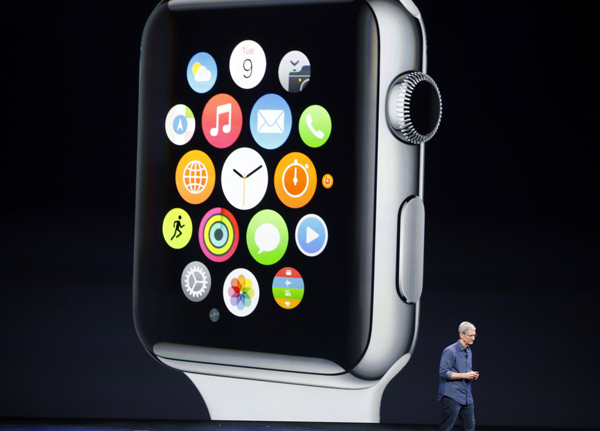 Apple CEO Tim Cook speaks during an Apple event announcing the iPhone 6 and the Apple Watch at the Flint Center in Cupertino, California, in this Sept 9, 2014 file photo.
The Apple Watch is expected to be launched in San Francisco on March 9.
Apple Inc has issued invitations for a live event on that day, but according to Reuters, the company has not specified what the event will be about. The invitation simply reads: "Spring Forward," a word play on the resetting of watches for daylight saving time.
Chief executive Tim Cook said last month that the company planned to launch the smartwatch in April. The timepiece, which will let consumers check email, pay for goods and monitor personal health, represents Apple's first major new product since the 2010 launch of the iPad, Reuters reported.
The Apple Watch will come in three styles, Standard, Sport and Edition with several distinct wristband designs.
Here are four types of customers that Apple Watch will most likely win over. The list is compiled by Tencent.