Per capita disposable income in China reached 20,167 yuan ($3,210.7) in 2014, up 10.1 percent year-on-year, higher than the annual GDP growth rate of 7.4 percent, according to data released by the National Bureau of Statistics on Feb 26.
This represented a real increase of 8 percent after deducting price factors. The per capita disposable income of urban residents reached 28,844 yuan.
Guangming Daily provides a ranking of per capita disposal income for urban residents in 22 provinces, 5 autonomous regions and 4 municipalities.
Let us take a look at the top 10 regions.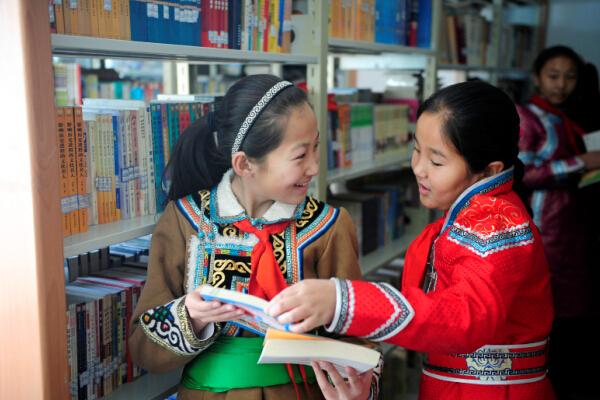 Photo taken on Nov 18, 2014, shows pupils at a library in North China's Inner Mongolia autonomous region. [Photo/Xinhua]
No 10 Inner Mongolia autonomous region
Income: 28,350 yuan
Ranking in 2013: 10
Ranking in 2000: 22