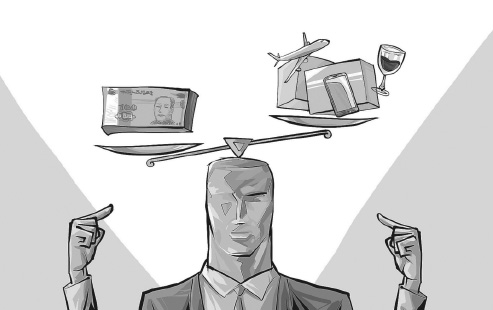 [Zhang Chengliang/China Daily]
Advent of credit cards and higher paychecks means younger generation happier to pay up and not haggle
Everything in China is negotiable, so goes the saying, reminding foreign travelers to be on guard and avoid getting ripped off.
Foreign tourists are often advised to learn some bargaining skills so that they can evade paying outrageous prices.
Generally speaking, bargaining is an art and an important part of people's life in China.
A recent survey by Shanghai-based Universal Consultancy showed that about 60 percent of Chinese consumers of all age groups from 16 to 70 "habitually" haggle over prices during shopping.
But the younger generation is gradually losing interest and the ability to negotiate a better deal.
According to the survey, 54 percent in the "post-1980" generation, or those born after 1980, said they seldom or never bargain when shopping for goods. They either don't like or don't know how to bargain. The percentage rose to 82 percent in the "post-1990" generation.
Apparently, the habit of bargaining has been diminishing over the past two decades.
The shift in attitude is the result of rising incomes and changing lifestyles.
In China, disposable income for urban residents has jumped at an annualized 13 percent over the past few decades. Excluding inflation, the growth rate is more than 7 percent.
With fatter wallets, young people who never experienced war or shortages seldom bother to spend 10 minutes at a roadside booth cutting the price of a hairpin or cellphone cover by 1 yuan.
For them, living from paycheck to paycheck and spending with credit cards is now the norm.
Saving for a rainy day and making good use of every penny-values held dear by older generations-no longer seem necessary.