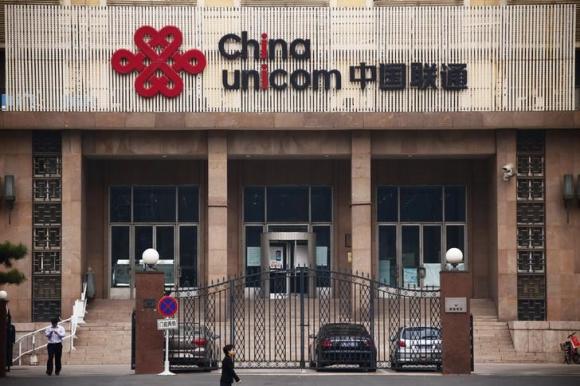 A view outside the China Unicom office building in Beijing, October 9, 2013. [Photo/Agencies]
China's anti-corruption watchdog has stepped up inspections of state-run conglomerates, focusing on strategic firms, as Beijing prepares to implement its most ambitious reform of government industry in nearly two decades.
Anti-graft inspectors are targeting 53 strategic central government-owned groups, where top executives hold the rank of deputy government ministers, a state industry source familiar with the matter told Reuters.
President Xi Jinping has warned that the problem of official graft is serious enough to threaten the Communist Party's legitimacy and has vowed to go after powerful "tigers" as well as lowly "flies".
Graft-busters have gone after business leaders and politicians alike.
The Central Commission for Discipline Inspection (CCDI), the ruling Communist Party's top anti-corruption body, said it would inspect all central government state-owned enterprises (SOEs) this year, the official Xinhua News Agency reported on Wednesday.
In November, the CCDI announced it had dispatched teams to eight big SOEs, including China Southern Airlines Co, China Unicom, Dongfeng Motor Corp and China Petroleum & Chemical Corp, or Sinopec.
On Friday, the anti-graft body said it would prosecute Zong Xinhua, the former head of China Unicom's e-commerce and information technology unit.
China Southern Chief Financial Officer Xu Jiebo along with three other top executives at the carrier were put under investigation and sacked for suspected criminal wrongdoing earlier this month.
The SOE anti-graft efforts coincide with China's imminent roll-out of ambitious new guidelines to overhaul the country's state sector.