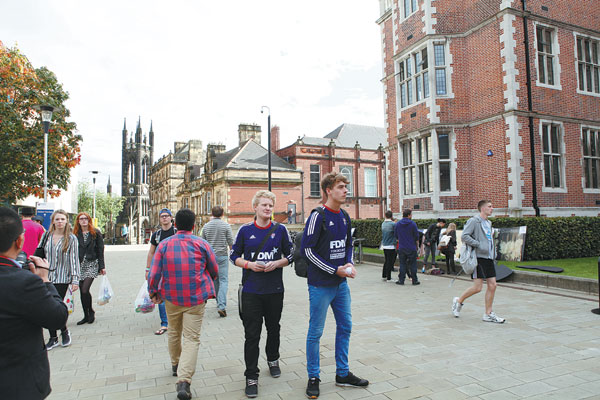 The campus view at the University of Newcastle. [Provided to China Daily]
Chinese student numbers are booming across northeastern England, sparking more cooperation between universities from both countries.
Estimates suggest that a tenth of the populations of some institutes are Chinese, and the numbers are growing.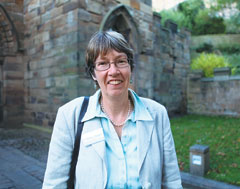 Jennifer Thompson, head of business development at Durham Business & Innovation Services
There is also a healthy number of Chinese scholars working in the area, many of whom are involved in joint ventures with counterpart universities in China.
"We have always seen China as a partner in education," says Jennifer Thompson, head of business development at Durham Business & Innovation Services, part of historic Durham University.
"There's a long history between us especially in science and humanities subjects, and at the business school."
At Durham, around 1,000 out of its 17,000 students are from China, and it has 47 Chinese academic staff.
"We believe a strong part of the student experience should be that everyone should work alongside those from a wide variety of experiences. We really look to 'internationalize' our student population," she says.
Durham academics have become well used to working with those from Chinese universities, and current tie-ups exist with Peking University, Zhejiang University, Tsinghua University, Shandong University, Fudan University, Dalian University of Technology and the University of Hong Kong.
"Our focus is on research and research-led teaching, so we are looking at partners who will give us interesting research collaboration.
"We also work with innovative companies that can take research, and develop it commercially," Thompson says.
Like many UK universities, Durham organizes regular visits by its academic staff to partner universities in China, and welcomes others in the other direction, and there are summer schools on campus, too, for students from China to enjoy life in the United Kingdom.
For the third year running last year, its Faculty of Science sponsored 19 undergraduate science students to take part in Dalian University of Technology's summer school.