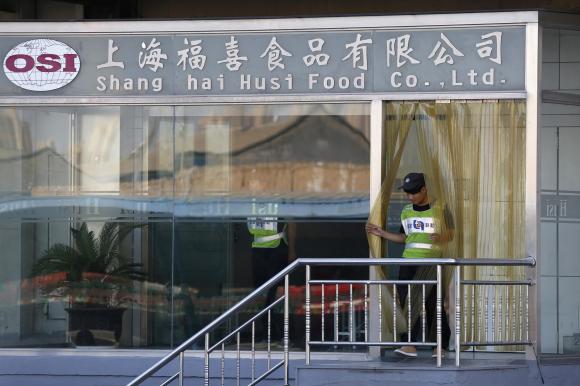 A man walks out of the entrance of Husi Food factory in Shanghai July 23, 2014. [Photo/Agencies]
A total of 340 workers are expected to be made redundant on Monday by Shanghai Husi Food Co Ltd, a food supplier to a number of global bran
ds
, such as McDonald's,
KFC
, Pizza Hut and Starbucks, in China, said Xinhua News Agency, citing a statement released on the website of the firm.
The company was involved in a food safety scandal early this year when local media revealed that one of its Shanghai plants repackaged old beef and chicken and slapped on new expiration dates.
According to the statement, among the redundant workers, 226 are directly employed by Shanghai Husi and 114 are contractors to Shanghai Husi.
"We are working closely with government agencies to ensure that severance payments will be made to these workers in accordance with all applicable laws, as well as company policies," said the statement.
It said the layoff plan has been reviewed by local government and trade union and the announcement relates only to Shanghai Husi workers.
Since July 21, 2014, most of the workers expected to be fired have been on paid leave.
However, the Shanghai Husi will not shut down as a small number of staff will be still retained in order to assist with the ongoing government investigations, said the statement.