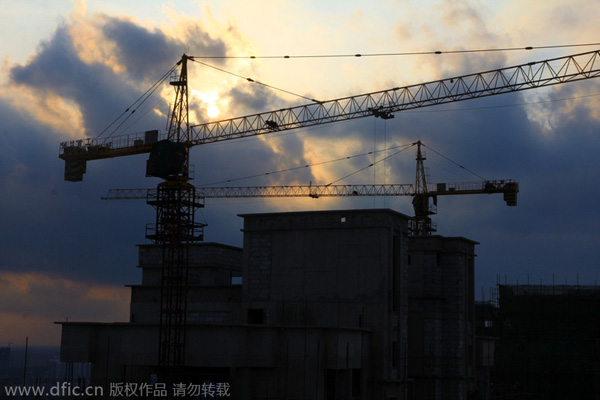 Photo taken on Oct 20, 2011 shows a construction site in Rizhao city, East China's Shandong province. [Photo/IC]
China will conduct a nationwide audit of government land sales and related deals that may shed light on rent-seeking and corruption, the Economic Observer newspaper reported on Saturday.
The National Audit Office will conduct "rigorous" checks on funds from land sales, as well land requisition, reserve and supply that occurred from 2008 to 2013, the newspaper said, citing unnamed government sources.
The audit, to be launched this week under the cabinet's oversight, is likely to "disclose the rent-seeking and corruption phenomenon in various areas", it said.
President Xi Jinping's anti-corruption campaign has led to a growing number of officials being investigated or punished for corruption, with many linked to the property sector.
Land sales have been a vital source of income for local governments, as they typically acquire land from farmers at knock-down prices and re-sell the land for property and industrial development, triggering protests by farmers.
Local governments are struggling to repay a pile of debts that are officially put at 17.9 trillion yuan ($2.9 trillion).
Government land sale revenue jumped an annual 45 percent in 2013 to a record 4.1 trillion yuan 2013, the newspaper said.
A growing number of Chinese cities are relaxing property controls to support a cooling market. At least 30 regional governments have openly or quietly relaxed home purchase restrictions this year, according to data from CRIC, a unit of real estate services firm E-House China EJ.N.