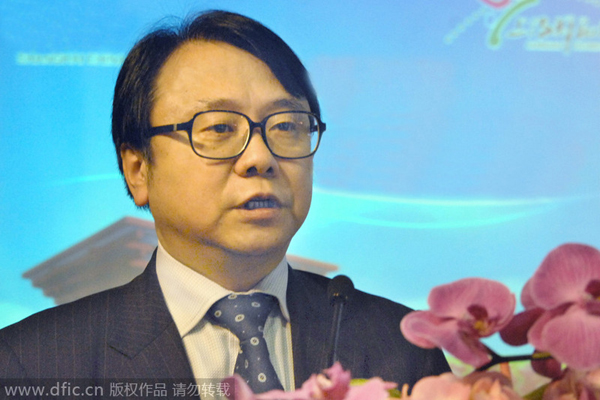 Wang Zongnan, the former chairman of Bright Food Group, speaks at a ceremony in Shanghai, China, 16 March 2010. [Photo/IC]
SHANGHAI -- Prosecutors in the eastern metropolis of Shanghai said Monday they have approved the arrest of a senior business executive who headed several major companies.
Wang Zongnan is suspected of taking bribes and embezzling public funds when serving as general manager of Shanghai Friendship Group and Lianhua Supermarket, according to the Shanghai People's Procuratorate.
Wang had also been the chairman of Bright Food, one of China's biggest food corporations, and the president of Bailian Group, a major retailing company.
China's offical bribe takers imprisoned
Bribe-taking former Party official gets 17 years
Former court president accused of taking bribe
Company head admits bribe charges
Health bureau to probe milk powder bribe claim