Several cities in China in recent months have lifted property restrictions to boost the local market.
However, the move has not helped the sluggish sector in some regions.
According to a report released by China Index Academy on Aug 1, 76 out of the 100 cities in China saw month-on-month decline in July, with the average price of the 100 targeted cities at 10,835 yuan (about $1,076) per square meter.
The price, which has fallen for the third consecutive month, dropped 0.81percent compared to the previous month. So based on the index, which is calculated in terms of prices of newly built homes, which cities are dragging the country's property market?
Let's take a look at top 10 cities that saw the biggest month-on-month fall in home prices in July, based on China Index Academy's data.
No 10 Haikou city, capital of South China's Hainan province
Home price in June: 10,310 yuan per square meter
Home price in July: 10,100 yuan per square meter
Decrease in percentage: 2.04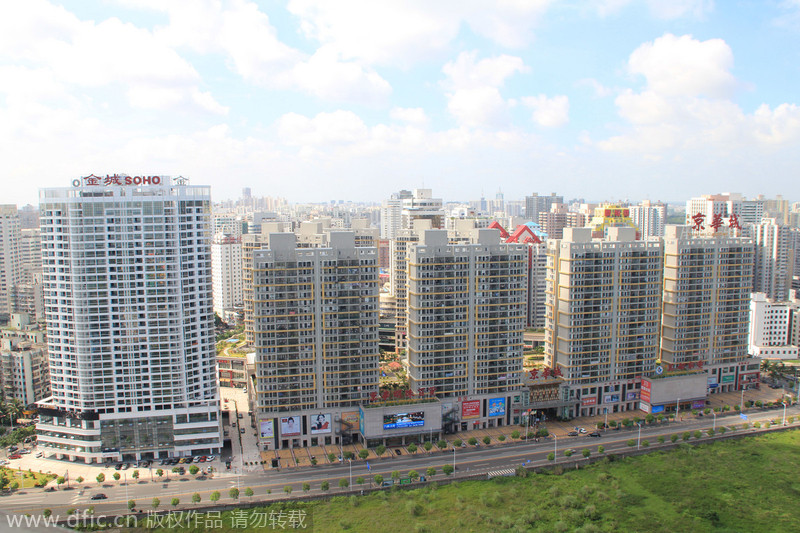 A Group of commercial residential buildings in Haikou city, capital of South China's Hainan province, June 15, 2014. [Photo/IC]