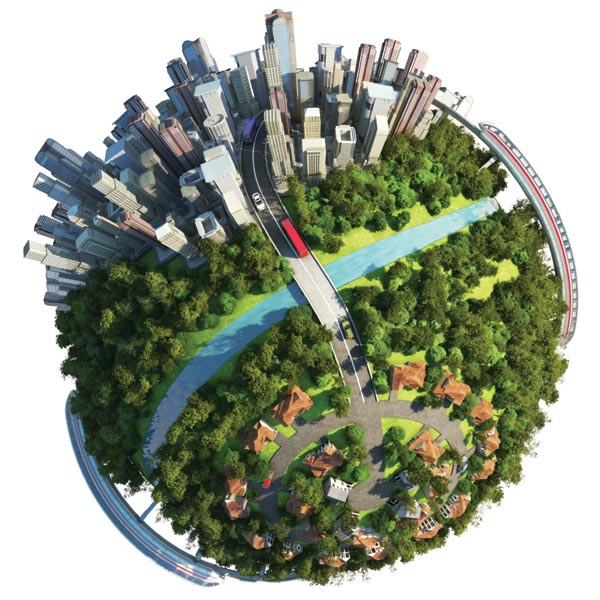 Asia must avoid outdated Western strategies, chart its own destiny
"Cities are cultural artefacts," says Tom Kvan from the University of Melbourne. "They must reflect the culture of the way people live and wish to live."
And as Asian cultures use space in a different way to those of the West, the region needs to evolve a different way of planning the cities of the future, rather than following an outmoded European or US model.
This issue is particularly pertinent right now as Asia's urban population is rocketing. In China, for example, it has been estimated that by 2030, 1 billion people will be living in cities, making it the most urbanized country in the world.
Building projects have been fast-tracked on a massive scale to accommodate the change, explains Steffen Lehmann, director, China-Australia Centre for Sustainable Urban Development, University of South Australia.
He says that China is moving away from megacities and urban clusters to smaller, more sustainable, "eco-cities".
"I think this is the way forward," he says.
An expert in sustainable design and behavior, Lehmann has been an adviser to the government of Singapore for more than 10 years and a senior researcher with the United Nations Economic and Social Commission for Asia and the Pacific, which is headquartered in Bangkok.
But just building more is not enough. Lehmann says that as urban population soars in Asia, governments are facing a "huge problem with urban planning".
In Manila, the urban sprawl is home to anywhere from 15 to 20 million people, many of whom live in slums. Choked with traffic, the city-once known as the Pearl of the Orient due to its central location within the Pacific's sea trade routes-is an urban planner's worst nightmare.
Something similar can be said of Jakarta, whose official metropolitan area is one of the largest agglomerations in the world with a population of more than 28 million. And Bangkok, which was known as the Venice of Asia in the early 20th century due to its network of khlongs or canals, has seen most of them filled in to make way for roads.
But such sprawling, traffic-choked conurbations are not the only examples of urban living in Asia. Some planners are looking to places like Hong Kong and Singapore for inspiration when it comes to urban planning, especially in confined spaces.