We are living in an increasingly globalized world. While cities provide a place for people to live and work, a global city can generate more benefits by creating an environment that attracts and retains top talent, businesses, ideas, and capital.
A.T.Kearney, a global management consulting firm, has been releasing a Global Cities Index every two years since 2008 and its latest study was released on April 14. The index examines a comprehensive list of 84 cities on every continent, measuring how globally engaged they are across 26 metrics in five dimensions: business activity, human capital, information exchange, cultural experience, and political engagement. The scores are based on a 0 to 10 scale. The higher a city scores, the more global it is.
Let's take a look at the most globalized cities in the world.
No 10 Washington, DC
Washington DC, capital of the United States, scores 3.3. It is one of the four cities in North America that ranks among the top 10.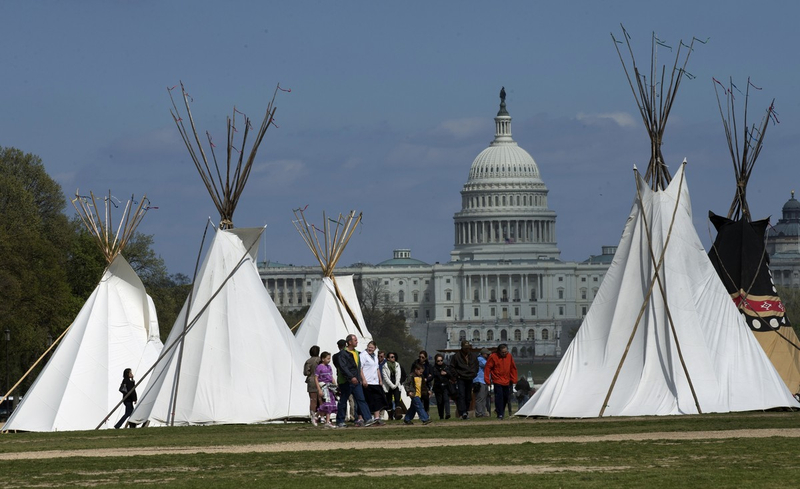 People walk among teepees set up on the National Mall in Washington DC, April 23, 2014, looking toward the Capitol. [Photo/dfic.cn]